One is dead and dozens more were injured after a bus accident in Albertville, Minn., this morning. A bus carrying students on a band trip flipped onto its side and went into a ditch long I-94.
The accident happened at a little before 6 a.m.
The bus was one of two carrying students from Pelican Rapids High School. They were on a band trip to Chicago, according to the school's Web site.
The State Patrol said the bus was carrying 47 people and traveling west when it went onto its side.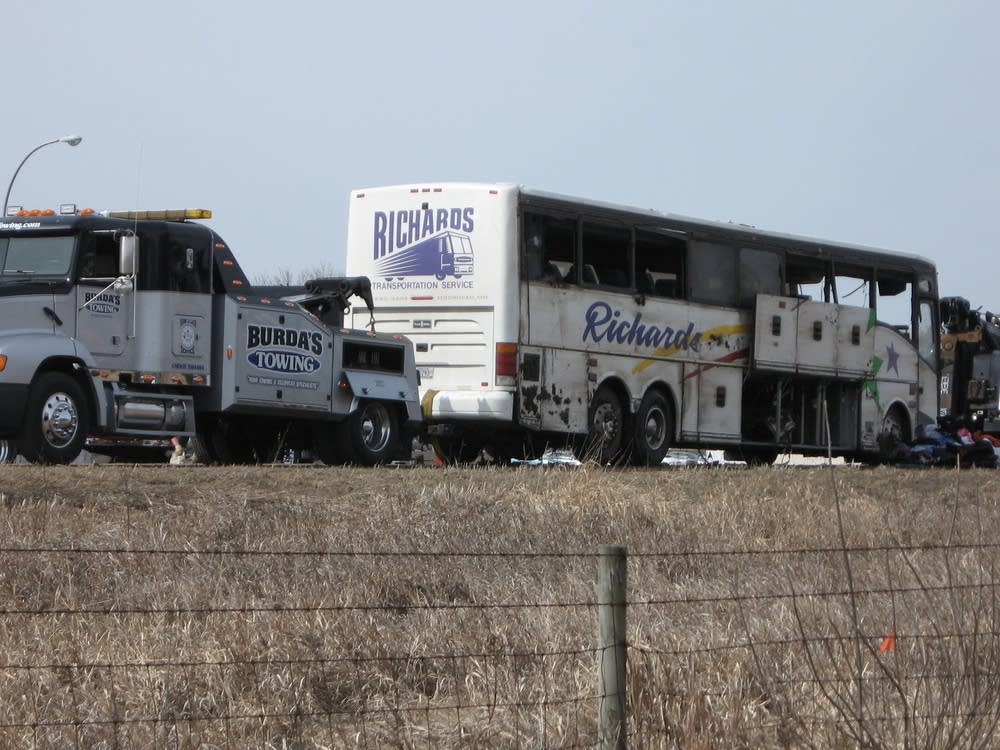 Linda Knock works at a nearby convenience store and saw the bus just after the crash.
"You could see the lights just hitting, it had just happened." Knock said. "It was just tipped over on its side. It kind of looked like a semi trailer at first, you know, and then when people started coming in who drove by, they said 'it's a bus, it's a bus'."
Knock said emergency personnel responded almost immediately to the scene.
"The officers did really good work. They had the freeway shut down in minutes. And you could see all the medical helicopters above hovering until they did shut it down, and they all just landed and started pouring people out of here. Must've been 15-20 different ambulances," she said.
The students and their chaperones were taken to hospitals in Coon Rapids, Buffalo, Monticello and Robbinsdale.
The students on the second bus were unhurt and taken to a Catholic church in Albertville.