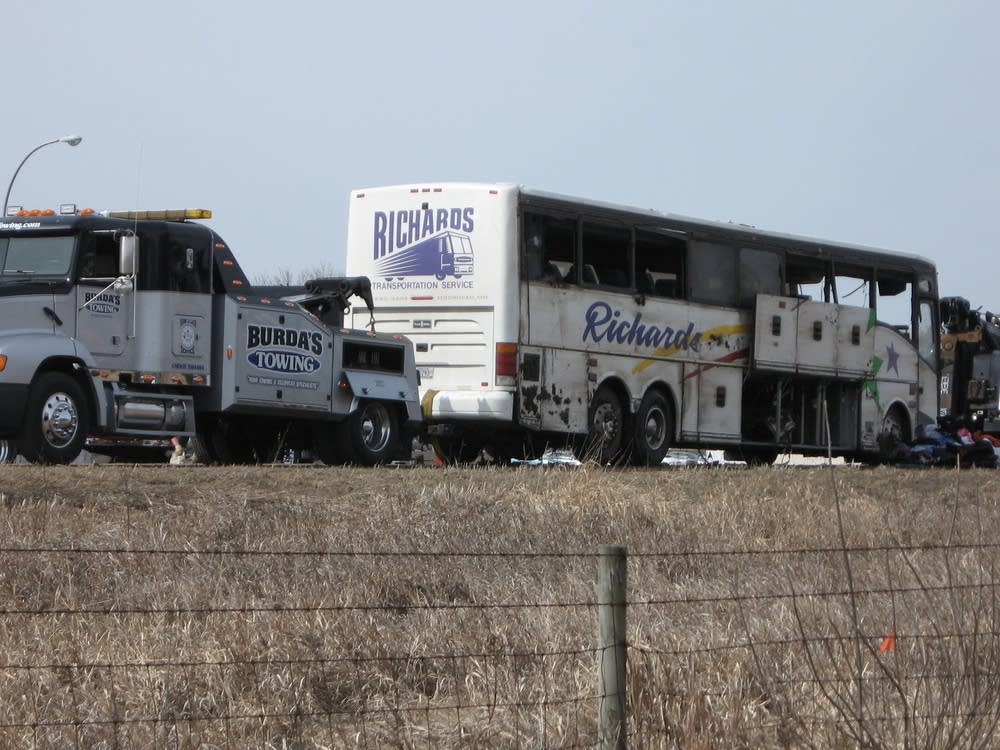 The bus was bringing Pelican Rapids High School band members back from a trip to Chicago when the accident happened.
Police said the bus rolled onto its side and skidded into a ditch along westbound I-94, near County Road 37. The accident happened at a little before 6 a.m.
There was a second bus also carrying students. No one in the second bus was hurt.
Lt. Mark Peterson from the Minnesota State Patrol said it could take weeks before the cause of the accident is found.
He said he was pleased with the emergency response.
"They were on the scene within minutes to render first aid to what is a very very chaotic scene involving multiple injuries to a number of the people on this bus." Peterson said. "Any time you deal with children, serious injury and death, it's a difficult situation for a lot of the responders and the community really stepped up."
Forty-seven people were on the bus when it crashed. Most were students. One person is confirmed dead and at least one other person suffered critical injuries during the crash. Dozens of others were taken to area for hospitals with a range of injuries.
"Any time you deal with children, serious injury and death, it's a difficult situation..."

Lt. Mark Peterson, Minnesota Highway Patrol
Some students were taken to a local church to be reunited with family and interviewed by police.
The band members had gone to Chicago as part of an annual school trip. They boarded the bus back to Minnesota late Friday and were expected to arrive at around 10 a.m. Saturday morning.
Resident Linda Knock said she saw the accident scene just after the crash.
"You could see the lights just hitting, it had just happened. Steam was coming up out of the marshy area over there," said Knock, "and then all the cops started coming and the fire and rescue, and that's all I saw."
Knock said she remembered a few other accidents at the same spot. The last as recent as last summer.
The name of the dead will be released once family have been notified.