Students in Pelican Rapids, Minn., are heading back to class this week after a fatal weekend bus crash. The accident early Saturday near Albertville on I-94 killed one student and injured dozens more.
School officials were scheduled to hold a special prayer service this morning in remembrance.
School officials had planned the prayer service for Sunday night, but they canceled it because of heavy snow. But the school was open most of the day to provide a place for students and community to mourn the loss of 16-year old Jessica Weishair of Barnesville.
Weishair was killed when the tour bus she was riding in crashed at a little before 6 a.m. Saturday.
The bus went off the road and rolled onto its side along the highway. Dozens of other students were injured and treated at area hospitals. A handful were still hospitalized Sunday afternoon.
Police are still investigating the cause of the crash, which shut down westbound I-94 near Albertville for much of Saturday.
The bus was one of two bringing high school band members back from a long weekend in Chicago. The second bus was not involved in the accident.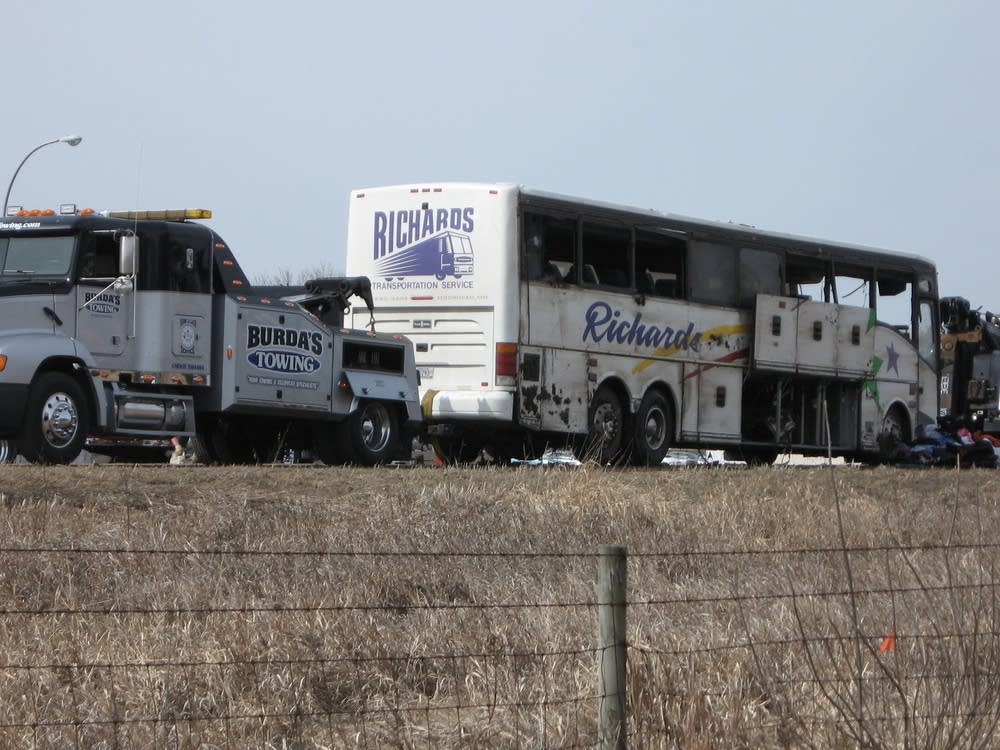 Deb Wanek, Superintendant of the Pelican Rapids public school district, said she's overwhelmed by the stories she's heard about her students.
"You know, we had a number of kids that were partially pinned under the bus as they were waiting for help and to be extracted and others were supporting and helping them. They just handled each other so well and were careful in helping them off the bus and getting everybody safe. They were just really troopers," she said.
Wanek said other schools and residents from nearby communities have been sending food and offering counselors and other help.
"We are a small community, and it's always a hard time," Wanek said. "Somebody from the community emailed and said you know this is a time when you get the wind knocked out of you because we are so close and we know everybody, and yet it's also a time when you unite and you see the people coming out of the woodwork to help and support."
The high school will have crisis intervention teams and counselors available throughout the week.
Weishair's family released a statement expressing gratitude for the outpouring of support they've received:
"Even though we are struggling with our grief, we hold in our thoughts those who have been injured, and all the students, staff, chaperones and their families who were involved in the band trip," the statement read.
The Weishair's oldest daughter is a student at the high school and their son is in the sixth grade.
Funeral arrangements are being made at Larson Funeral Home in Pelican Rapids.