Pianist sees the two sides of Schumann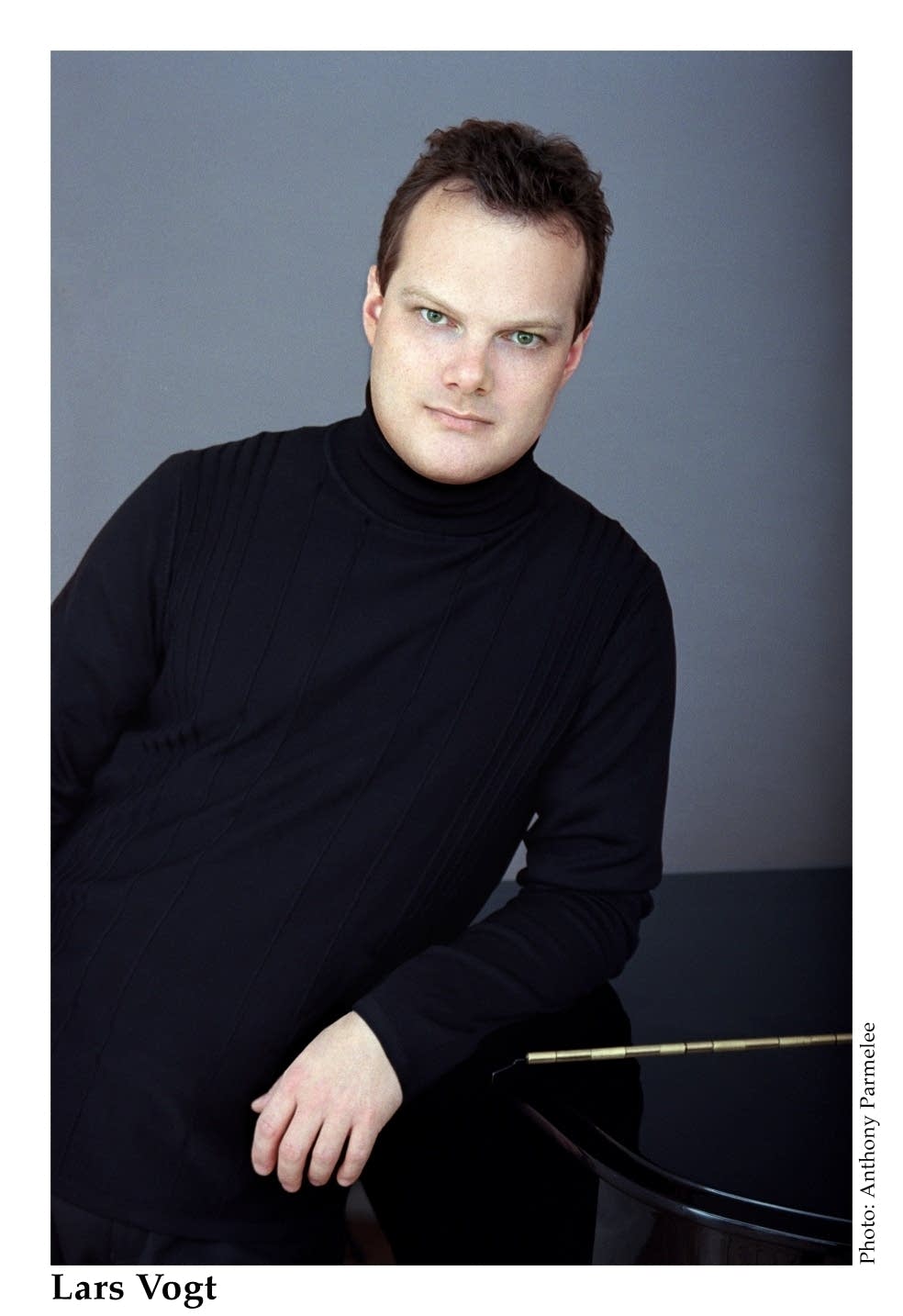 German pianist Lars Vogt calls Robert Schumann's Piano Concerto the most important of all the great Romantic concertos.
That's saying a lot, as Schumann's lyrical piece has some stiff competition from powerhouses by Beethoven, Tchaikovsky, Rachmaninoff, Brahms, and others.
Vogt is performing the Schumann concerto with the Minnesota Orchestra at Orchestra Hall this week. He's also joining the orchestra for a Sunday concert at Lincoln Center's Avery Fisher Hall.
The magic of Schumann, says Vogt, is in the tension that lay within the composer himself -- his well-documented mental illness jockeying with his phenomenal musical gifts.
From the Steinway on the Orchestra Hall stage, Vogt talked with Minnesota Public Radio host Brian Newhouse about the distinct personalities that lived in Schumann's psyche -- the ebullient Florestan, and the quiet poet Eusebius.
Gallery
1 of 1