Delta, NWA eye Tuesday for possible merger announcement
A person close to the talks said a merger will likely be announced tomorrow. But there are still big stumbling blocks in the way.
The airlines' pilots have been unable to agree on how to integrate their seniority lists. Seniority plays a big role in determining pilot job security and pay. But airline industry watchers say the merger can go forward without figuring all that out beforehand. That's how they've typically been done in the past.
In fact, said Vaughn Cordle, Chief Analyst for Airline Forecast, it's in the best interest of both the airlines and workers to seal the deal soon.
"And it's good for the airline industry. We have too many competitors and consolidation is desperately needed." said Cordle. "It's great news for labor, because it's really the only way for Delta and Northwest to firm up their financials and produce some savings and additional revenue that can be shared by all stakeholders, not only labor but also the shareholders. And the Consumers benefit because you stabilize these two airlines."
Cordle said with the economy apparently in recession and oil prices skyrocketing, it's better to move forward now before things get even worse.
In the past two weeks, four airlines have either shut down or declared bankruptcy.
MPR News is Reader Funded
Before you keep reading, take a moment to donate to MPR News. Your financial support ensures that factual and trusted news and context remain accessible to all.
Cordle said merging allows Delta and Northwest to share expenses, and fuel costs. And, he said, a combination will likely save jobs, at least in the short term. Delta has already announced plans to cut at least 2,000 jobs. And both airlines are cutting back on their schedules.
"That's the tip of the iceberg, because the economy is going to be weak for longer than I think many believe, A and B, based on our work for all the forecasts for oil, we did a bear and bull case study and this suggests that there is more pain to come in the airline industry," Cordie explained.
Cordle said a merger is necessary for the companies to survive. Plus, he said, it appears the pilots would get back some of of the pay they lost in bankruptcy and stock in the combined company.
Northwest pilots union leaders met for most of the day in Bloomington yesterday. A union spokesman called the talks 'informational'.
The union released a statement saying it will aggressively oppose any merger that doesn't keep the interests of Northwest pilots at the forefront of the decision-making process.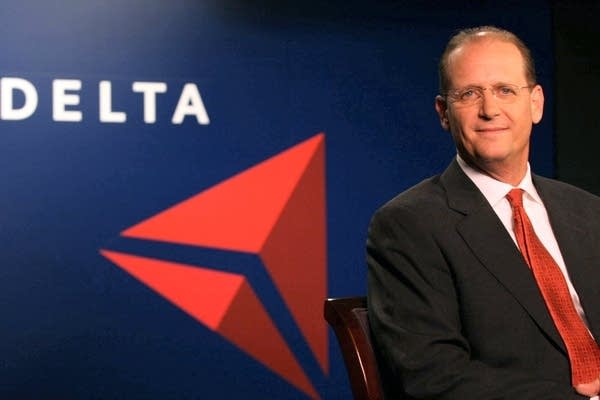 The union also decided that the deal must include "fair and equitable seniority list integration."
Delta has been working on a new contract for its pilots, hoping to win their support for a merger. Northwest pilots have signaled their unhappiness at being excluded from the negotiations.
Consultant Robert Mann, President of R.W. Mann and Company in Long Island, said they may have to wait a while longer. For one thing, it appears the airlines plan to wait until after a merger before negotiating a contract with the Northwest pilots.
"The issue is the seniority integration of the pilot groups in particular, and there may be issues in certain other areas as well, would likely not get tackled until some time in the future," Mann said.
Mann said if the airlines merge without resolving pilot contracts, they would essentially operate as two separate airlines.
If the pilots can't reach agreement on seniority, the issue would likely be settled by arbitration.
But, going ahead with a merger without the pilots agreeing on seniority, leaves the new airline open to the disruption that plagued the 2005 combination of US Airways and America West.
The question is, how much leverage that concern gives the Northwest pilots to hold up a merger. Delta and Northwest both declined to comment last night.
If the deal does go ahead, it would create the world's largest airline. The deal would be subject to a Justice Department antitrust review. Analyst Vaughn Cordle said he's confident the merger would pass muster, mainly because he says the airlines' routes are complimentary.
If the deal goes ahead, the combined company is expected to keep Delta's name, Atlanta headquarters and be run by Delta CEO Richard Anderson.
Gallery
1 of 1