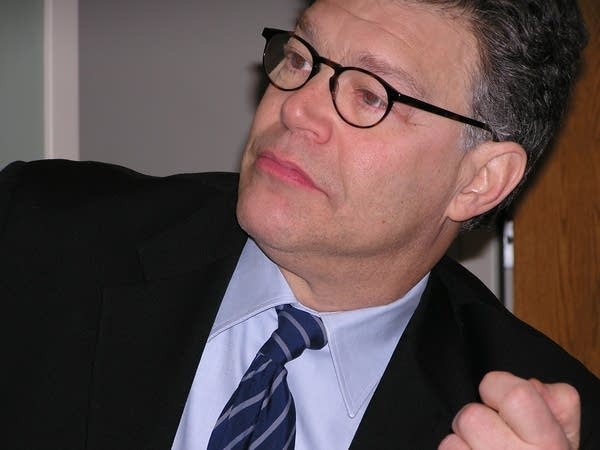 Running for Senate has taken a bite out of Al Franken's earnings.
The DFL candidate's latest financial disclosure form shows that he earned just $17,500 last year from his personal corporation, Alan Franken Inc. - down from more than $1 million the previous year.
Franken's corporation has been dogged by reports of accounting sloppiness, and Franken ultimately said he would pay $70,000 in back taxes to 17 states. The candidate has maintained his accountant had reported the income elsewhere.
Franken campaign spokesman Andy Barr said that Franken and his wife filed for an extension for their 2007 tax returns until Oct. 15, explaining, "I think that, like millions of Americans, they requested it so they could have more time to finish all the paperwork."
"They will, of course, file and pay appropriately," he said.
Franken, the Democratic front-runner to take on Republican Sen. Norm Coleman, launched his Senate bid in February 2007. Franken faces a primary challenge from college professor Jack Nelson-Pallmeyer.
Franken also reported income of $882 for appearances last year and this year on David Letterman's "Late Show." That money was donated to the USO.
Franken, a former "Saturday Night Live" star and best-selling author, reported assets worth between $4.1 million and $9.4 million. His corporation is valued at between $500,000 and $1 million. The disclosure reports require figures to be reported only in broad ranges.
Coleman's report will not become publicly available until next month, but he'll continue to lag behind his likely opponent. In last year's financial disclosure report, the incumbent listed only an IRA rollover valued at $564,000 in his assets. Coleman's report voluntarily provided the exact market value.