Concrete poured to complete I-35W bridge link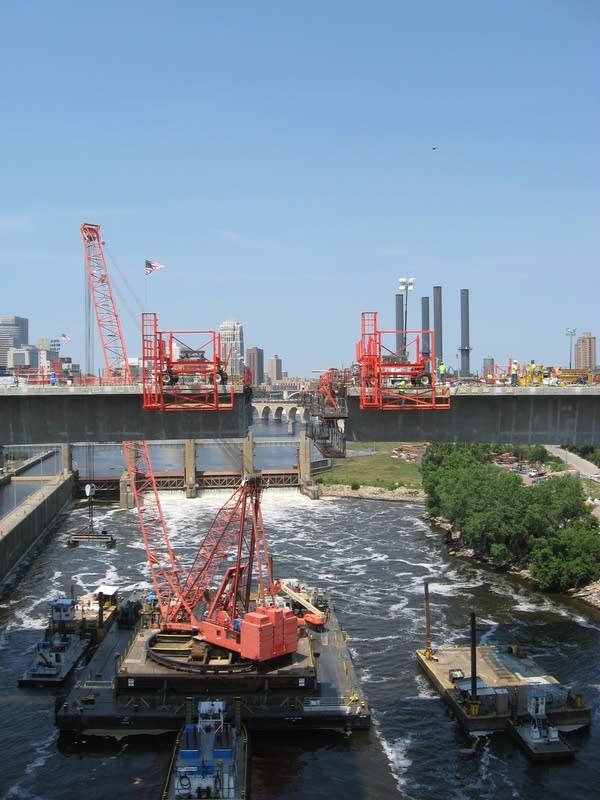 Construction workers have poured the final batch of concrete to fill the remaining gap in the new Interstate 35W bridge.      
 It was nearly a year ago, on August 1st that the old Interstate-35W bridge collapsed into the Mississippi River in downtown Minneapolis, killing 13 people and injuring 145.
      State crews and private contractors have worked a demanding fast-track schedule to replace it.
      While yesterday's pour - in the exact center of the bridge - was the last stretch of concrete to be laid above water, other work remains to be done. Officials estimate the bridge will open for traffic in late September or early October.
Gallery
1 of 2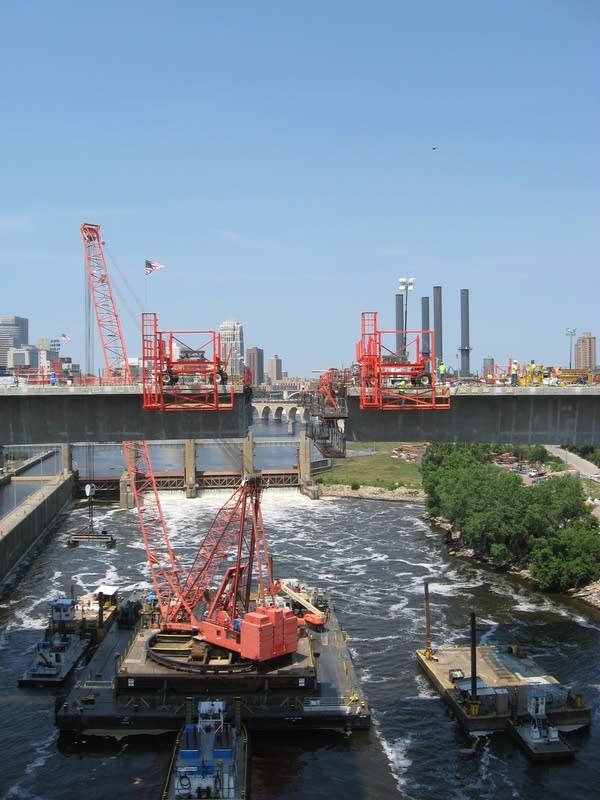 2 of 2