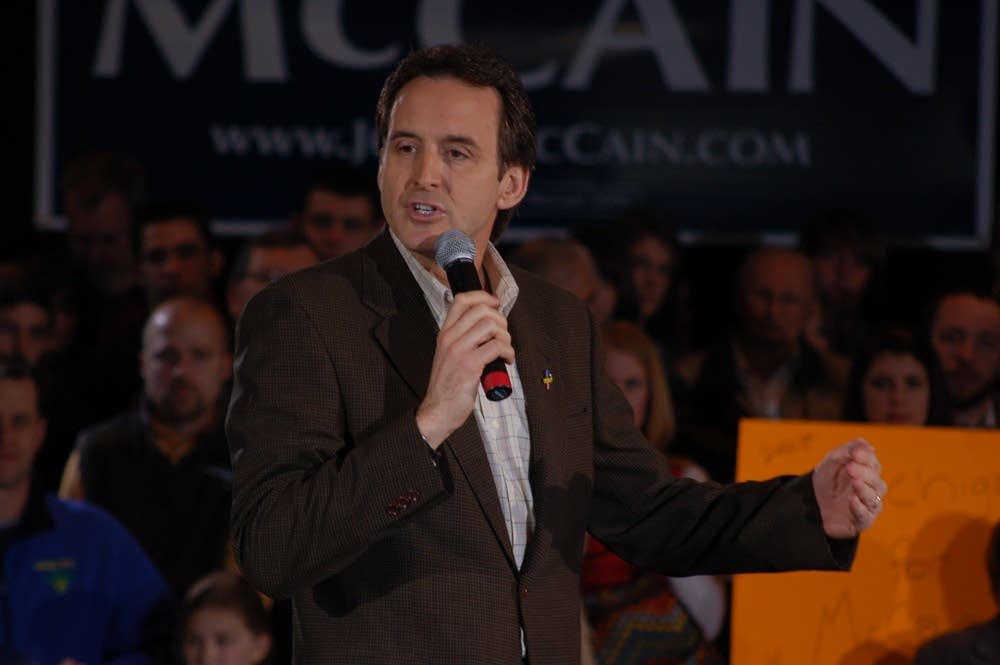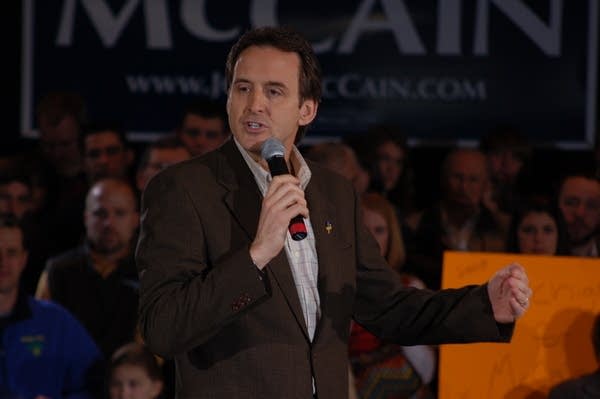 Pawlenty's appearance at the University of Wisconsin-Madison was part show and tell on nuclear energy.
"We're here today to learn more about the university's really quite unique expertise and capacity as it relates to their in-house nuclear reactor," Pawlenty said.
Pawlenty held a news conference at the university's Mechanical Engineering Building, which has a nuclear reactor in the basement.
Pawlenty used the event to highlight Republican presidential candidate John McCain's energy plan, which calls for increased oil drilling and the construction of 45 additional nuclear power plants across the country.
"It's going to take a federal government and a president that is open to it, and candidly, the outcome of this election will determine that question," Pawlenty said.
"I don't think people are interested in the mileage between their community and the hometown of the nominee."

Rep. David Obey, D-Wis.
"I personally believe that if Barack Obama gets elected, he will slam the door shut on these options," Pawlenty continued. "If Sen. McCain is elected, he will open the door to these options and allow our energy supply to be increased, and take some of the pressure off our energy crisis in the country."
The cost of energy has become a hot topic in the presidential campaign, and John McCain's campaign has been pushing the issue over the past few weeks. McCain and his campaign surrogates have criticized Obama for not backing nuclear energy and offshore drilling.
Obama's campaign takes issue with those claims. In a conference call with reporters, Obama's campaign spokesman Phil Walzak said Obama supports increased drilling and building more nuclear reactors, but is also focused on renewable energy options like sun and wind.
"Sen. Obama believes that before any expansion of nuclear power is considered, however, that issues of security, of nuclear fuel and waste, waste storage and proliferation concerns must be addressed," Walzak said. "But the contention that Barack Obama is anti-nuclear is not true. As a matter of fact, he has said very publicly that a nuclear energy component is part of his energy agenda."
U.S. Rep. David Obey, D-Wis., addressed the impact of McCain adding Pawlenty to the ticket. He said Wisconsin voters won't care if McCain picks the governor of their neighbor to the west.
"I don't think people are interested in the mileage between their community and the hometown of the nominee," Obey said. "I think they're more focused on the distance of the needs of average Americans and the politicians who are trying to get their votes."
During his stop in Wisconsin, Pawlenty again declined to talk about his VP chances and whether or not he's being vetted by McCain's campaign.
But as speculation grows about the possibility, Democrats like Obey and Indiana Sen. Evan Bayh are raising questions about Pawlenty.
Bayh appeared alongside Pawlenty on CBS News' Face the Nation on Sunday. He challenged Pawlenty, after Pawlenty criticized Obama for not supporting President Bush's decision to send more troops to Iraq.
"Tim, you opposed the surge, so obviously reasonable people can," Bayh said.
"That's not true," Pawlenty interrupted.
"I read about it in your hometown newspaper," Bayh said.
Pawlenty quickly responded that he didn't oppose the surge, but was skeptical of it because he worried the troop increase was too late and, like McCain, wished it would have occurred earlier.
That's true. Here's what Pawlenty said in January, 2007, when President Bush announced the surge plan.
"I'll just tell you that I'm skeptical about the surge because I think it's belated," Pawlenty said at the time. "I wish it would have happened a year ago, or two years ago or three years ago. That being said, the decision has been made and we need to make sure that it now works."
Pawlenty wasn't the only potential Republican vice presidential candidate campaigning on McCain's behalf. Louisiana Gov. Bobby Jindal, former Massachusetts Gov. Mitt Romney and former Gov. Tom Ridge of Pennsylvania also made appearances on the Sunday morning shows.