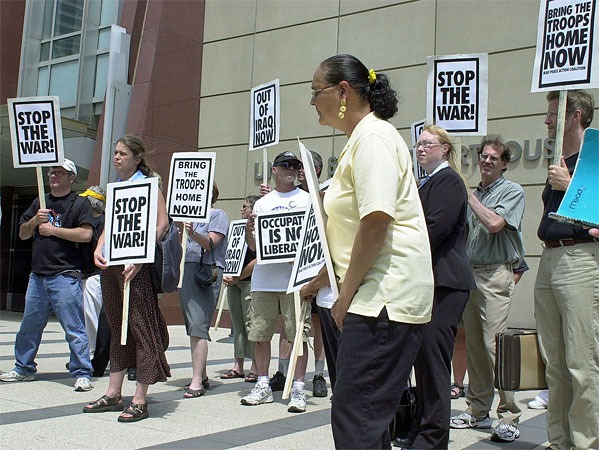 About 50 attorneys showed up for the seminar called, "In Defense of Speech" to prepare themselves to represent protesters during the Republican National Convention.
The three-hour session included judges from Ramsey and Hennepin County court talking about everything from the logistics of arraignments to what factors Minnesota considers on setting bail.
Three attorneys gave primers on First Amendment law and possible legal defenses. Those defenses ranged from trespassing to entering areas protected by the secret service.
Catherine Crump, a staff attorney at the National ACLU who specializes in free speech law, said that while no one really knows what will happen at the convention, they can prepare.
"We just hope that as these protesters get arrested, as we think some of them will, that their rights are fully protected and make sure that the city is staffed with as many well-trained attorneys as possible so we can make sure everyone's constitutional rights are safe," Crump said.
Crump said while the ACLU might "make a lot of noise," it has a relatively modest number of attorneys and must depend on volunteer lawyers at events like the RNC. Minnesota's ACLU for example, has only one attorney on staff.
Attorney Patty Houser, of the Twin Cities law firm Dorsey and Whitney, said she hopes her firm will give her the time to volunteer. She said defending protesters at the RNC could be history in the making.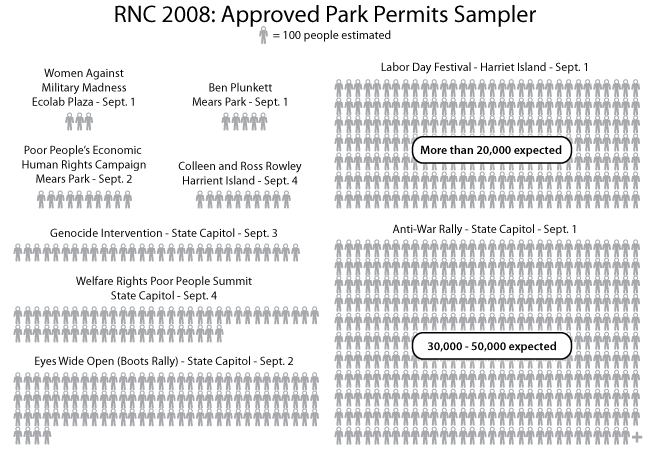 "A lot of people aren't happy with the direction the country is going and this is a chance to be there when people are trying to make a change," Houser said. "And when you look over history and think this could be one of those moments and to be there, to help people however you can help them so they can do that."
Another lawyer at the seminar, Conor Tobin, works at a medium-sized law firm in Inver Grove Heights and specializes in personal injury and criminal law. He said he wants to be a part of democracy in action.
"This is what a lot of people have gone to law school for, and we're talking about some of the most fundamental rights, the freedom of speech is what the country was founded on and this is a chance to be part of that," he said.
The ACLU estimates that about 90 percent of the lawyers that attended the seminar will volunteer. One of the speakers, Peter Thompson, said he was encouraged by the number of attorneys who showed up. Thompson retired after practicing criminal law for 33 years. He defended Dr. John Najarian and has defended people who protested against nuclear weapons at Honeywell and landmines at Alliant Tech.
"In the last 30 years this work was done by just a few lawyers and we had bigger than an average crowd," Thompson said. "And these are people from all walks of representation so something is inspiring people to get involved and I hope it's social change."
One of the speakers told the attorneys that they should be prepared that their RNC clients could run the gamut from college Republicans for McCain, to neo-Nazis, to "grandmas for peace." And if they get a client they can't represent in good conscience, they should allow someone else to do it.