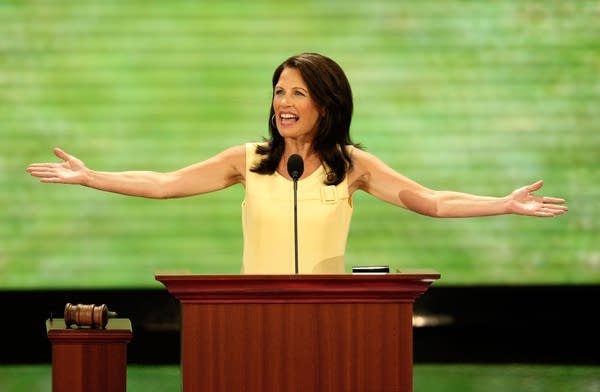 The Republican National Convention has moved back into political mode, after a soft start due to the hurricane in the Gulf. Last night, President Bush addressed the convention from the White House, praising John McCain and saying he's "ready to lead this nation."
Two Minnesota lawmakers also took the podium. U.S. Senator Norm Coleman highlighted his time as mayor of St. Paul, and Michelle Bachmann, member of Congress from Minnesota's Sixth District, spoke to delegates about the Republican Party's philosophy.
Morning Edition host Cathy Wurzer spoke with MPR's Tim Pugmire, who's been covering the convention.