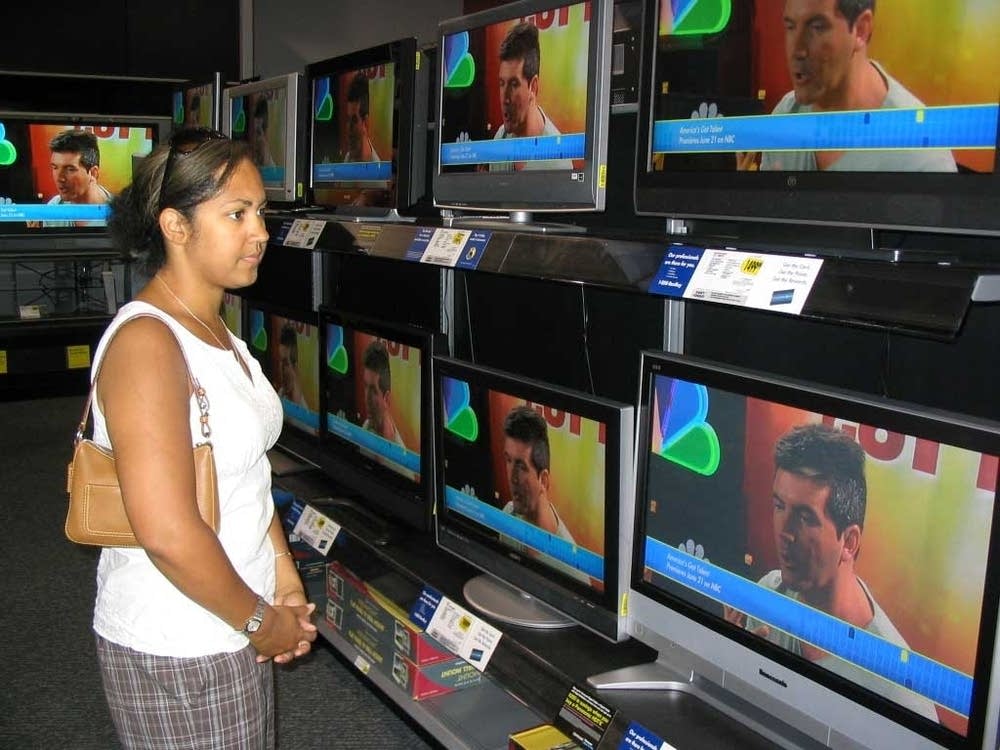 (AP) - Best Buy Co. said Tuesday that its second-quarter profit slid 19 percent as the consumer electronics retailer spent money to complete the rollout of its Best Buy Mobile concept to nearly 1,000 North American stores, as part of an effort boost cell phone sales.
The Richfield, Minn.-based company earned $202 million, or 48 cents per share, for the three-months ending Aug. 30. That's down from $250 million, or 55 cents per share, during the same period last year.
The company's earnings results were below Wall Street forecasts, and the company's stock slid more than 9 percent in early trading.
Still, revenue rose 12 percent to $9.8 billion as consumers bought more flat-panel TVs, laptops and cell phones, ahead of forecasts.
"We believe our strategic indicators remain strong," Best Buy's vice chairman and chief executive Brad Anderson said in a statement. "Customers are noticing and appreciating the changes we've made in our shopping experience. Yet we have some work to do in terms of managing our expenses amid a challenging macroeconomic environment."
Analysts surveyed by Thomson Reuters expected the company to earn 57 cents per share on revenue of $9.67 billion.
Best Buy also said Tuesday that it was reaffirming its earnings per share guidance for the fiscal year, saying it expects to earn between $3.25 and $3.40 per share on revenue of about $47 billion.
Wall Street analysts expect Best Buy to earn $3.28 on revenue of $44.7 billion.
Best Buy shares fell $4.11, or 9.3 percent, to $39.59 in pre-market trading Tuesday.
(Copyright 2008 by The Associated Press. All Rights Reserved.)