Only 239 votes separate Senate candidates
The campaigns for Republican U.S. Senator Norm Coleman and Democrat Al Franken are preparing for a recount, with the unofficial results from the secretary of state's office showing Coleman with a lead of 239 votes.
Coleman's campaign manager sent a letter to county elections officials asking them to keep a continuous visual guard over the ballots cast in Minnesota's Senate race.
The letter also asked that they "seal, secure and guard" all ballots relative to the election and that those ballots not be released or viewed by any candidate, campaign or person other than the Secretary of State or others allowed by state law.
Meanwhile, the campaign manager for Democrat Al Franken sent a request to supporters to fund its so-called Recount fund.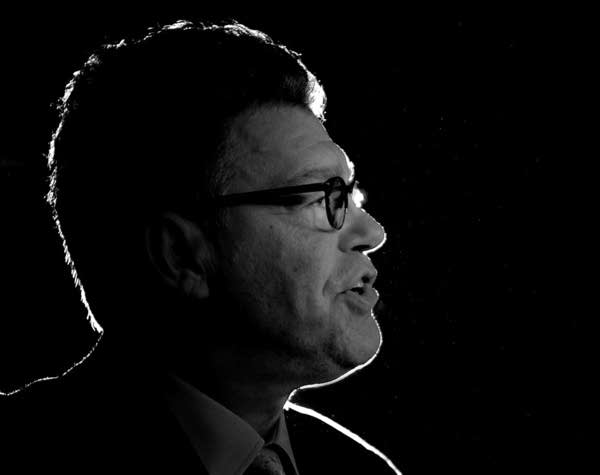 The campaign said it plans to put staff members in place in every county in Minnesota to ensure that every vote is properly counted.
Minnesota's Canvassing Board is expected to order a recount when it meets on Nov. 18. A lawsuit could also prompt a judge to oversee the recount.
An organization that monitored Minnesota's election said just 77 people called its special hotline Tuesday to report serious problems at the polls, and only a handful were unable to vote.
"Take Action Minnesota", a nonpartisan coalition of 32 groups, began taking calls Oct. 1.
Executive Director, Dan McGrath, said most of the 1,100, including 599 on Election Day, were for information about how to vote or where to register. McGrath said, overall, the election was generally free of problems.
But he said election judges need better training.
"Many of the reports of problems at the polls stem from election judges who did not fully understand or misapplied the law. Greater time and attention needs to be paid to preparing election judges so that voters receive better support and problems are minimized."
McGrath said the coalition also recommends state lawmakers establish automatic voter registration, expand absentee voting, and restore the voting rights of all felons when their incarceration ends.
Gallery
1 of 1
Your support matters.
You make MPR News possible. Individual donations are behind the clarity in coverage from our reporters across the state, stories that connect us, and conversations that provide perspectives. Help ensure MPR remains a resource that brings Minnesotans together.