Franken, Coleman continue battle in post-campaign campaign
It's the campaign that just won't end.
Gone are the charges and counter-charges about Norm Coleman's ties to George Bush and big business and Al Franken's off-color attempts at humor.
In their place now are dramatic allegations of election fraud and counting irregularities. After Norm Coleman moved to block the counting of about 30 ballots discovered in Hennepin County days after the polls closed, the Franken campaign accused Coleman of a shameful effort to disenfranchise Minnesotans by depriving them of their civil rights.
Coleman insists he won the election and has been accusing Franken of trying to influence the running tally as counties double-check their results.
Grow the Future of Public Media
MPR News is supported by Members. Gifts from individuals power everything you find here. Make a gift of any amount today to become a Member!
Coleman has called vote shifts "unexplained" and "improbable," even though tally changes are commonplace from election night to formal certification. Coleman currently leads Franken by 206 votes, according to unofficial election results from the Secretary of State's office.
About all that's missing from the post-Election Day fighting are the tens of millions of dollars worth of attacks ads Coleman and Franken ran during their race.
"This was a campaign that got pretty ugly in the last month and became extremely ugly, and it just made a turn for the worse in the way that candidates have handled themselves in the days since the election."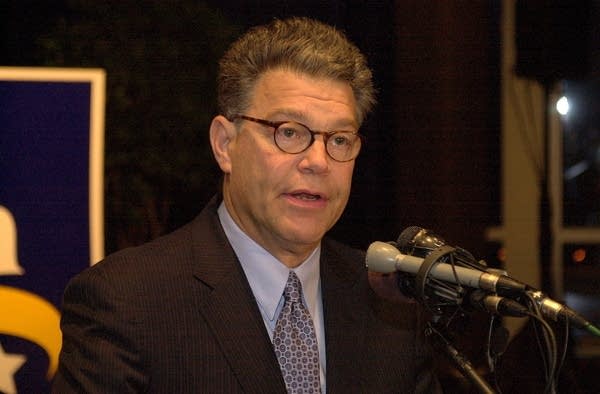 Political scientist Steve Smith from Washington University in St. Louis said it makes perfect sense for the campaigns to lawyer-up for the recount. But Smith said all of the public rhetoric and accusations will not affect the judgment of the final arbiters of questionable ballots.
"I have no reason to think at all that the four judges and the Secretary of State who sit on the canvassing board are going to be affected by all of this bitching and moaning that the two campaigns are engaged in right now," Smith said. "My advice to the candidates is, think about where you want to be six years from now. Do you want a stain on your reputation from how you handled this recount?"
But University of Minnesota political scientist Larry Jacobs said the new round of what he calls "trash talking" is aimed at election officials who will be involved in the recount.
"It's almost as if a jury is going to be heading into a sequestered room and the way in which a defense attorney or prosecutor would handle that is to try to get their argument into the heads of the jurors even before their selected," he said.
Jacobs said Coleman's side appears to be outmaneuvering the Franken campaign with its allegations of election irregularities.
Political scientist Steven Schier from Carleton College said both campaigns are laying the ground work for potential legal challenges that could be months away. Schier said the claims in news conferences and press releases now could very well end up as the foundations for lawsuits.
"Why give up if you've invested over $50 million between the two candidates," he said. "If you've invested that much money in seeking a Senate seat why not go to the final step in order to try to achieve it and all the rhetoric we're hearing right now is preparing to go that final step which will be court."
Steve Smith from Washington University said the more rhetoric about civil rights violations and ballot box stuffing, the less likely there is to be a positive ending to the state's most expensive and most divisive Senate campaign.
"They're harming themselves and they're harming our democracy," Smith said. "It isn't doing any good. It's not going to change the result but its going to further undermine our confidence that whoever is elected deserves to be elected."
Coleman and Franken are once again soliciting contributions -- now to fund the recount war.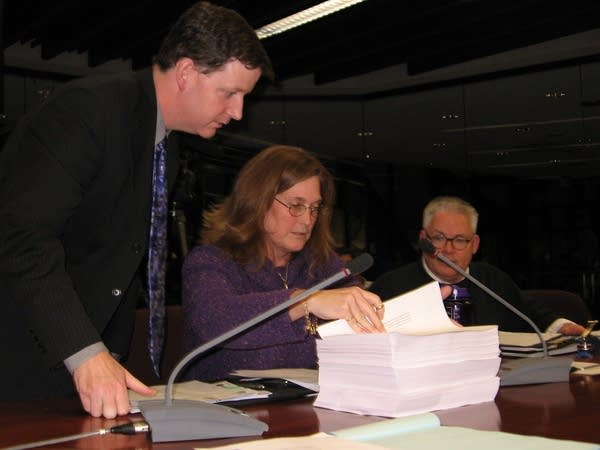 The Federal Election Commission treats the post-Election Day fundraising like an all together new election. That means donors who had maxed out, can start all over again.
A recount of the Senate votes is expected to begin next week, and there's a chance the dispute could end up in court.
Gallery
1 of 1