Senate campaigns amassing attorneys and more money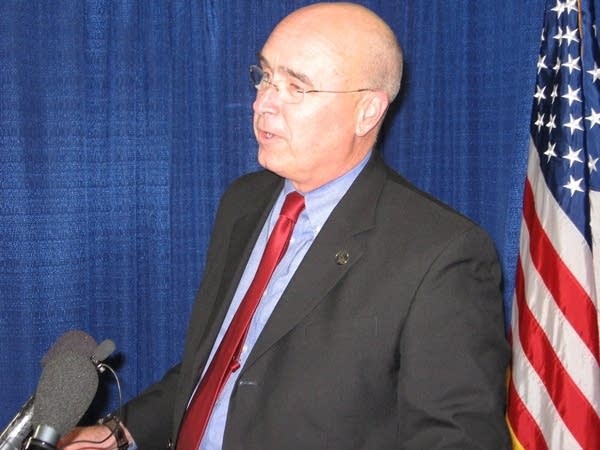 Even though there's one week until the recount begins, the campaigns for Republican Sen. Norm Coleman and Democrat Al Franken are gearing up for the effort.
Both campaigns have been actively raising funds for the recount and now they're calling for volunteers.
Coleman's lead campaign lawyer, Fritz Knaak, says hundreds of volunteers and at least 120 attorneys will fan out across the state to watch as every ballot is counted.
"What we anticipate is that we are going to have at least one if not two people at every table where the count is happening and we anticipate that we are going to have at least one lawyer at every location," Knaak said. "That is our objective and I'm expecting that given the importance of this recount that you're going to see those kinds of resources devoted on both sides."
When asked how much it will cost for such an effort, Knaak couldn't offer specifics except to say "a lot."
He did say that people across the country have volunteered to help but hoped that he could rely on Minnesotans to provide most of the assistance.
MPR News is Reader Funded
Before you keep reading, take a moment to donate to MPR News. Your financial support ensures that factual and trusted news and context remain accessible to all.
Coleman's campaign manager, Cullen Sheehan, estimated that it could cost the campaign upwards of $1 million to pay for the entire effort.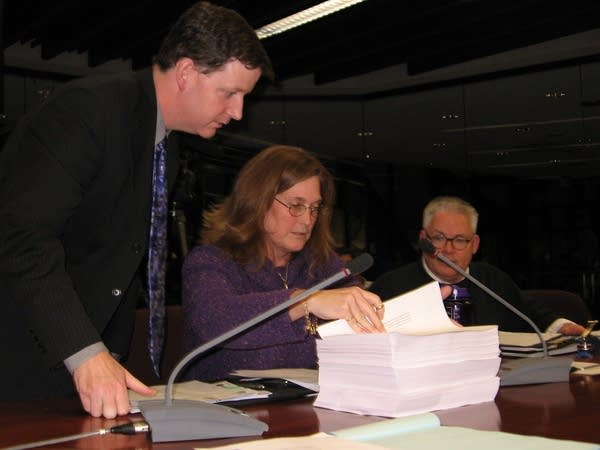 "You've got to recruit volunteers and volunteer lawyers to do the counting of ballots next week so it's quite a large operation and a pretty intense one that gets compacted down to four to six weeks. ," Sheehan said. "It's not cheap so you have to keep raising money to keep the lights on and keep people paid."
Both Coleman and Franken have set up separate recount funds to pay for the effort. The campaigns, along with party units, have also sent out fundraising alerts asking for help.
Franken campaign spokeswoman Jess McIntosh wouldn't offer specifics on their fundraising plans except to say they're relying on their grassroots network.
A recent alert to supporters also called for volunteer observers and housing for those who will be working the recount.
"Details are going to be forthcoming but we are assembling a team of supporters staff, volunteers and legal counsel to ensure that the hand count is conducted fairly and every vote is counted properly," McIntosh said. "We're going to cover every site and we'll be providing more details about our operation in the coming days."
An official with The Campaign Legal Center said both campaigns can rely on their core group of supporters to help them pay for their recount efforts.
Tara Malloy, an associate counsel with the Washington, D.C. group, says federal election law allows both Coleman and Franken to tap donors who have already given the legal limit during the election cycle.
"Although you are say, subject to the contribution limits, $2300, you essentially get to restart that," Malloy said. "So if you have a big donor who likes you a lot and they have maxed out their contribution limits in the primary and in the general election, they can donate again because that's considered separate."
There are limits on how much a donor can give, however. Malloy said the Federal Elections Commission voted in 2006 to impose limits on how much an individual can give to a Recount Fund. Prior to that, there were no limits, she said.
Malloy also said that state parties, national parties, and the political arms of the Senate can also raise money and coordinate for the recount.
"I think it will depend on who has money and energy at this point but certainly the candidate can look beyond his own fundraising shop so to speak," she said.
Coleman spokesman Cullen Sheehan said Republican Party units are providing assistance and staff for the effort but are not paying for the attorneys. He said that most of the organizing and the fundraising is being done by the Coleman campaign.
Franken's campaign would not offer specifics on who the campaign is working with on the recount effort.
Gallery
1 of 1