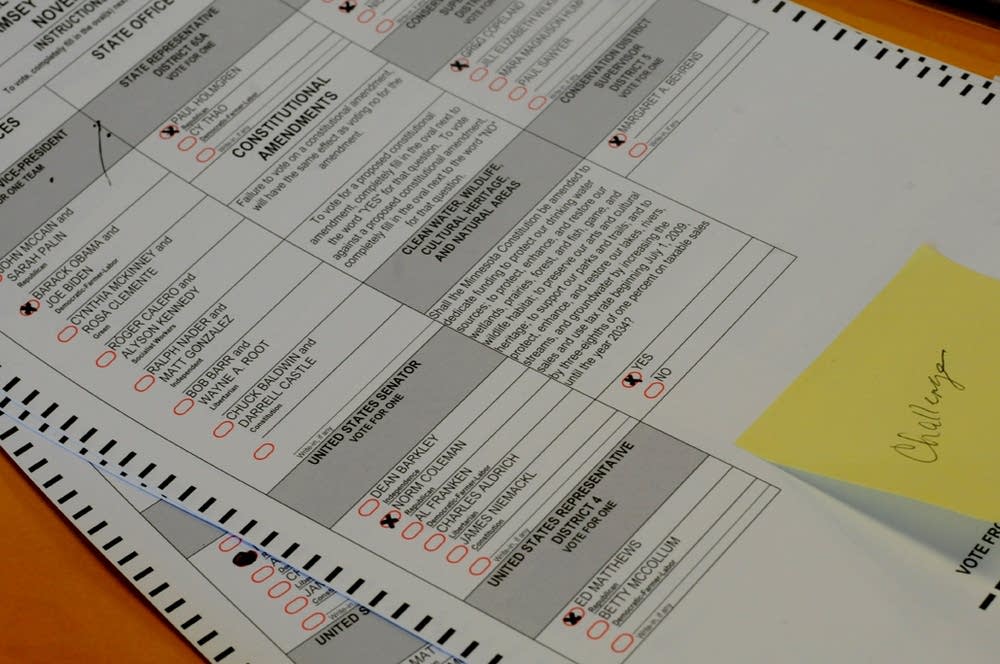 The results posted by the Secretary of State on Friday show that 53 of Minnesota's 87 counties have finished tallying the results.
With nearly 61 percent of the ballots recounted, Republican Sen. Norm Coleman still leads DFLer Al Franken.
Both candidates continue to lose votes as the number of challenged ballots increases. Representatives for Franken and Coleman have challenged 1,525 ballots between them. That's more than double the ballots challenged on the first two days of the recount.
The growing number of challenged ballots also makes it likely that the State Canvassing Board will determine the winner when it meets on December 16th. The five member board will review all of the challenged votes to determine voter intent.
Before the recount Coleman had a 215 vote lead over Franken.