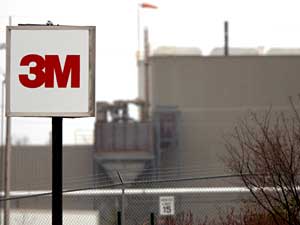 A Washington County judge has ruled in an environmental lawsuit that pollution by 3M Co. did not hurt anyone.
District Judge Mary Hannon made her ruling in a lawsuit against the Maplewood-based company. Hannon decided there is no proof anyone has been hurt by tiny amounts of perfluorochemicals, or PFCs, in drinking water.
The ruling does not stop the lawsuit, but it undercuts a key argument raised by the plaintiffs in the four-year-old case.
The judge also ruled that punitive damages against 3M may be considered in the trial, scheduled for May 4.
No representatives for either side would comment, citing instructions from the judge.
A 3M spokesman says the company "is prepared to defend whatever claims remain part of the case."
PFCs were made by 3M starting in the 1940s. The company legally disposed of wastes containing PFCs in several landfills, a practice that ended in the 1970s. In 2004, traces of the chemicals were found in groundwater from Lake Elmo to Hastings.
---
Information from: St. Paul Pioneer Press, http://www.twincities.com
(Copyright 2008 by The Associated Press. All Rights Reserved.)