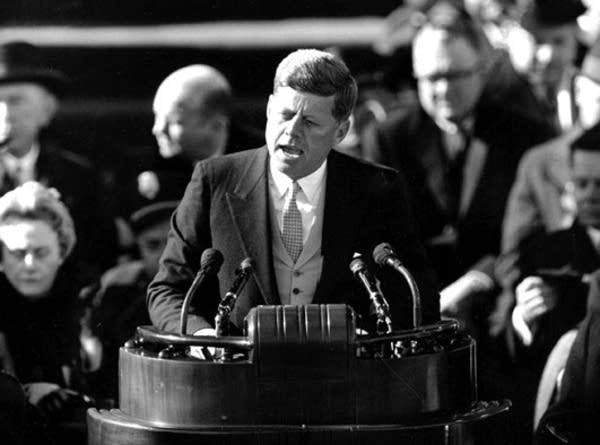 At his inauguration in 1961, President John F. Kennedy delivered what is considered to be one of the greatest inaugural addresses.
"The torch has passed to a new generation."

John F. Kennedy
Speechwriter Ted Sorensen spoke with Clinton speechwriter Ted Widmer earlier this week about what went into the creation of that speech, and what elements all great inaugural addresses should possess.
Follow the link to read or listen to John F. Kennedy's inaugural address.