Popular Medicare supplement faces new hurdles
Medicare Advantage policies sell like hotcakes.
Nearly 1 in 5 people eligible for Medicare in this country have bought a version of Medicare Advantage, the ratio in Minnesota is 1 in 3. Insurance agents tell customers buying a Medicare Advantage policy gives them more coverage for no extra money.
That's true. In fact among the hundreds of versions for sale there are Medicare Advantage insurance policies that are more efficient in Medicare care delivery than traditional Medicare.
However, some are not, according to Paul Precht with the Medicare Rights Center, an advocacy group in New York City. Taxpayers are footing the bill for the inefficient plans, he says.
Grow the Future of Public Media
MPR News is supported by Members. Gifts from individuals power everything you find here. Make a gift of any amount today to become a Member!
"If you join a Medicare Advantage plan and are getting additional benefits and you are not paying the premium that's because the government is paying the premium directly to the plan through a subsidy," he says.
Edwin Park, co-author of a new study for the Center on Budget and Policy Priorities in Washington, D. C. says the subsidy is about $1,000 per Medicare Advantage policy holder.
"It costs more to cover a beneficiary in Medicare Advantage than it does in traditional Medicare," he says.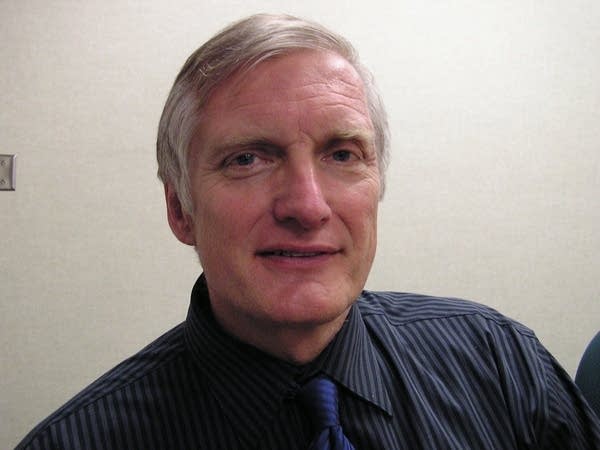 President Obama proposes cutting Medicare Advantage payments to insurance companies last week in his proposed budget. His plan would transfer funding from to pay for his health care proposals.
Robert Zirkelbach, the spokesman for America's Health Insurance Plans, an insurance trade group, says the companies don't like the idea. "This proposal asks seniors and Medicare Advantage to fund a disproportionate share of the cost to reform the health care system. Thirty percent of the new costs for this health care reform would come out of the Medicare Advantage program," he says.
Actually, what Zirkelbach describes as, "the cost," would be born by the insurance companies themselves. They'd lose some of their profit, the money that comes from the taxpayer subsidy of Medicare Advantage policies.
As early as the l980's and then with a big increase in subsidies during the just ended Bush administration, Medicare Advantage was viewed as a more efficient private sector alternative to the government's Medicare program.
The opposite appears to be true.
The Government Accountability Office reports taxpayers have spent billions in subsidies for Medicare Advantage with more than half the money going to insurance companies as profits.
The profits invite abuses.
There are hundreds of Medicare Advantage products in the market place. Some appear to be good deals but the terms are not easy to understand and they change often.
Minnesota Department of Commerce regulators believe many sales abuses by agents go unreported.
Fred Lobitz, who lives near Norwood, a small town west of the Twin Cities, points to a photo copy of a Medicare Advantage application filled out for his mother. Lobitz and his sister have power of attorney for their mother, but neither of them filled out the form. It was completed and signed by an insurance agent who forged their mother's signature.
"This is my sister's signature on the application she filled out. This is the fraudulent one," he says.
The forgery brought the agent a commission and switched Lobitz's mother from one kind of Medicare coverage to a Medicare Advantage product.
Lobitz and his sister complained to the Minnesota Department of Commerce when they noticed the switch. The Victoria, Minnesota insurance agent who committed the forgery, Cheryl Barnes, lost her license last year and was fined $2,000.
Problems with insurance agents selling Medicare Advantage products are increasing, state officials say.
A current case involves an Inver Grove Heights agent allegedly signing up elderly people for Medicare Advantage advantage policies even though they told the agent they didn't want to sign up for anything, according to Paul Hanson, the chief examiner for market conduct for the Department of Commerce.
"People would (tell) her, 'Well I'm not enrolling now...' and they'd be told, 'They're not being enrolled now, this is just for the future...' for whatever reason, and then they'd find out they had been enrolled and they'd been disenrolled from their existing coverage," Hanson says.
A handful to as many as a dozen agents have lost their licenses or been fined because of Medicare Advantage sales abuses, state commerce officials say.
New federal rules have reined in some of the most egregious sales tactics.
The Obama administration's effort to redirect subsidies of Medicare Advantage policies to help fund care for uninsured Americans is likely to spark a vigorous response from insurance companies and their allies in Congress.
Gallery
1 of 1