Realtor and investor Scott Ficek welcomes a group of nearly two dozen potential investors to the first stop on a tour he's organized of north Minneapolis.
The group forms a circle in the empty living room of a newly remodeled, one-story, two-bedroom home.
"This one is fairly typical of the properties down here," said Ficek. "Hardwood floors, most of the original woodwork is pretty typical."
The house is an example of the kind of rehab work Ficek and his partners are involved in.
Ficek says the investor who bought this house, got it for just under $25,000 and put nearly double that into the rehab.
The house needed a new roof, windows and bathroom. A few years ago, this same investor could have turned around and quickly sold, or flipped the home and made a profit.
But in this market Ficek says investors are holding properties and renting them. This house will rent for $1,050 per month.
Ficek says the keys to being a successful investor and landlord are using a good contractor for the rehab and a manager who will make sure the tenants help take care of the property.
After answering some questions and giving investors time to inspect the model house, the group heads out to a bus to take them to a house that's for sale.
Ficek leads the group into a bank-owned home which clearly needs some work.
The wood floors are badly scuffed in some places. It looks like someone has taken a sledgehammer to one of the kitchen cabinets and the bathroom has some issues as well.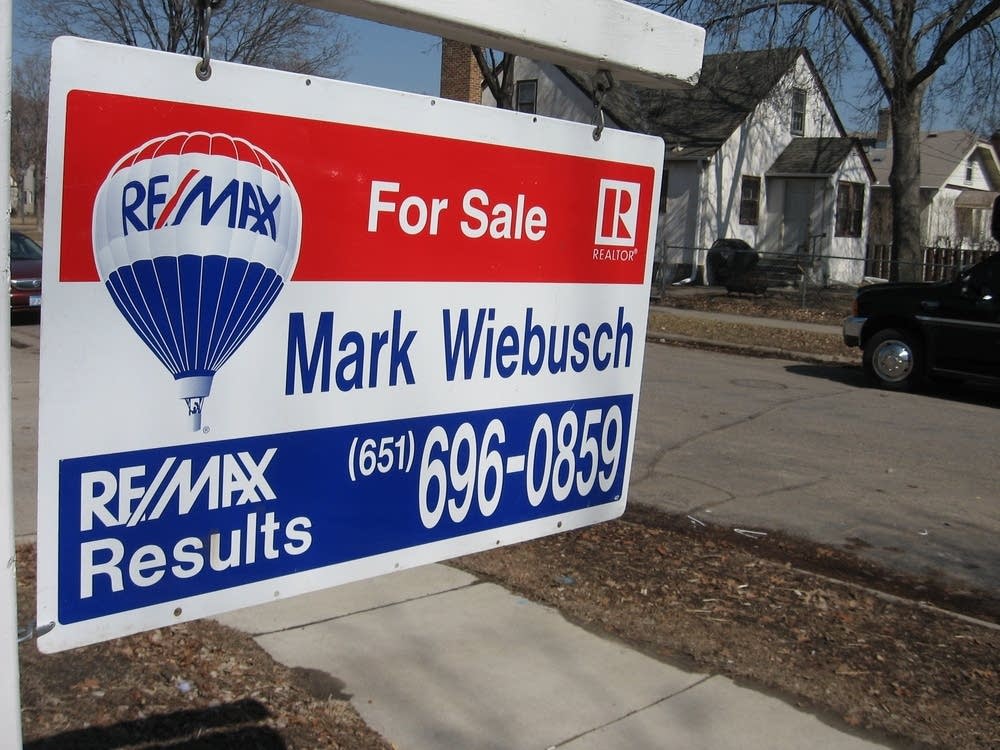 Ficek says the house is listed at $45,000, but he says it's worth more like $35,000.
Investor Scott Norman pulls out his camera and takes a picture of a dead bat in the bathtub.
Norman already owns a couple rental properties outside Minneapolis, but he says he's had to drop the rents on them. So he's looking for a few more to help bring in more money.
Norman says despite the dead bat, this one isn't bad.
"The foundation seems level, the floors don't seem sloped," said Norman. "I haven't been in the basement yet, but it needs a little cleaning up and patching, some new doors, new fixtures in the kitchen and bath."
Not all the people on the tour have investment properties. Several say they'd never gave it serious thought until now.
Michael Schreiner says he understands that if he buys an investment house today, he'll have to hold it for a while.
"You're betting on the long term that these properties will come back and the economy will get better and then, five or 10 years from now people will want to buy these homes," Schreiner said.
City officials say they welcome investment in the city, but they worry about a repeat of the housing boom and bust which left scores of vacant buildings throughout the northside in its wake.
Scott Ficek says he understands those concerns, but points out there are good investors and bad ones.
"I think you'll find that we spend a lot of money to renovate these houses," said Ficek. "These are really, really nice houses when they get done. So that's the first reaction and the second reaction is that we are good, solid, respectable landlords and we're good neighbors."
But apparently there are enough not-so- respectable landlords and neighbors out there that the city is taking extra steps to crack down on them.
City housing director Tom Streitz says property owners who violate city ordinances will see a more aggressive attitude from the city.
"We have someone assigned full time now, who's job it is is to make sure that any of these homes are brought up to our code and that means the health and safety issues are addressed, visibility issues around paint, cracked sidewalks," said Streitz. "All those things are things we're looking for now through our regulatory services department."
Streitz says city officials prefer that people who buy homes in Minneapolis also live in them. He says owner occupants are more connected to the community and have more incentive to keep up the property.
Next month the city will begin accepting applications for the next round of Minneapolis Advantage loans. Under the program a person buying a foreclosed property in selected neighborhoods can get a $10,000 loan which is forgiven after the buyer stays in the house for at least five years.