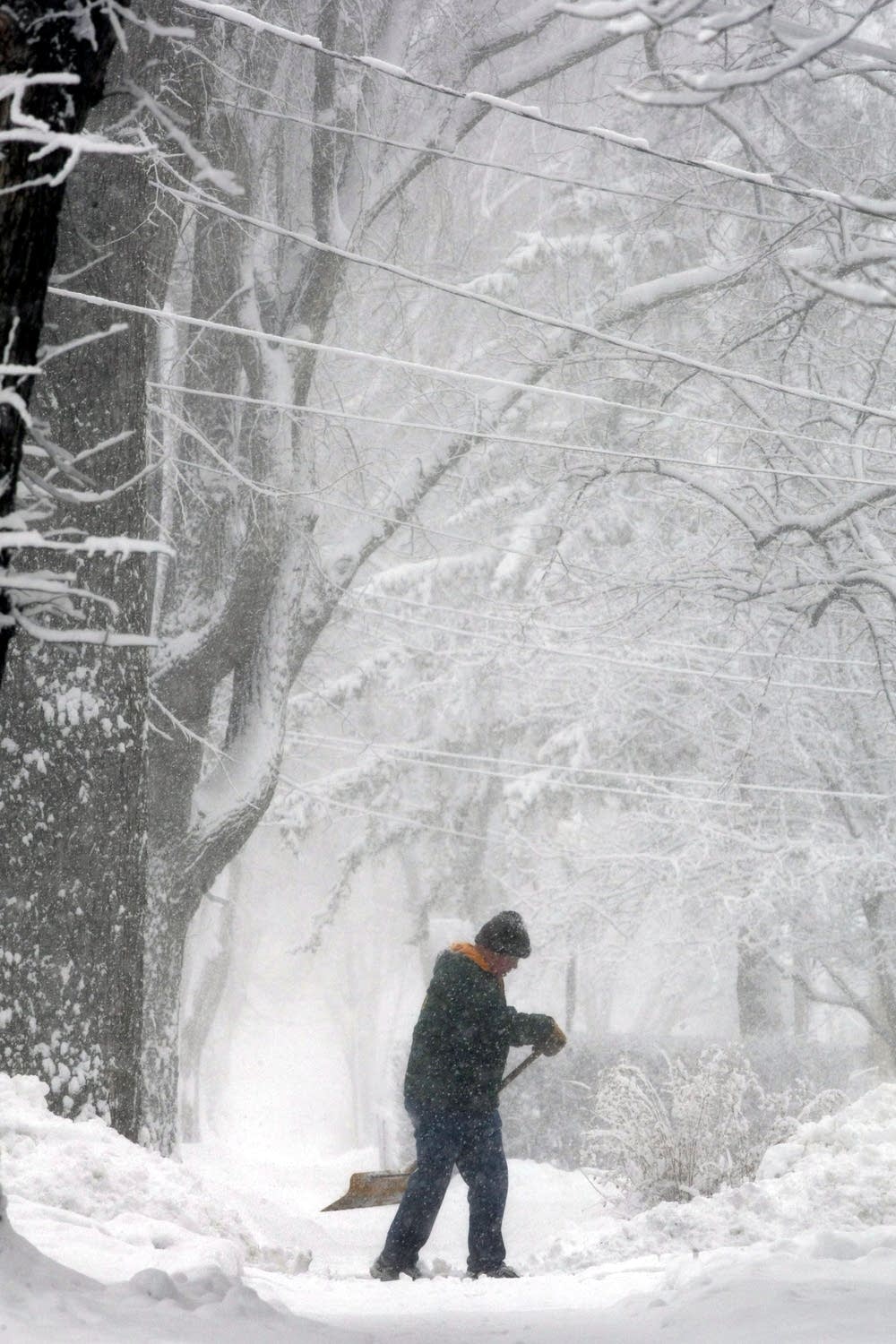 With the city under a travel advisory, much of Fargo was quiet. City officials banned all but essential business, such as supermarkets.
That's where Angie Keller was shopping for groceries. The West Fargo resident and her family spent the last two weeks sandbagging and donating food. Keller says she's really proud of the way her neighbors, especially the young people, came out to help. But Keller would like to see the city build a permanent flood protection system to prevent this from happening again.
"Yeah, I think so. I mean, I know a lot of people are going to complain, because of the taxes higher and whatever, but [I] think how much we would save, too, in the long run. It's been expensive, I'm sure. I haven't heard any numbers," said Keller.
The city and state are just beginning to tally the cost of fighting this year's flood. Then there is cleanup. And the National Weather Service predicts a second crest to come in a couple weeks.
Longtime Fargo residents have seen too many floods, and they would like that to change. In the meat department at Hornbacher's, Kit Gonser says it's time for the city to consider accepting federal help.
"We, in North Dakota, were wondering if we would really want any of that money, but if we were going to use it for any particular task now, I would hope that our leadership would take advantage of it and use if for that, because this is happening more frequently, and if we could make it go away, boy, what a tremendous thing," said Gonser.
FEMA officials are working with flood victims on individual compensation, and President Barack Obama has pledged future federal support for Fargo-Moorhead recovery. But for some flood victims, the focus has not yet shifted to the future.
Bonnie and Jim Myers are still taking things one day at a time. The Myers ventured out on this snowy day for lunch at a Chilis restaurant. The chain has offered them free meals for the next few weeks. That's because, last Friday the 73-year-old couple lost their Oakport home and all of their belongings to fire. They were evacuated on Thursday to allow for dike construction. Why their home burned to the ground is still unknown - the site is inaccessible because of the flood.
Bonnie Myers says they hope to get something from their insurance company, but whatever it is, it won't be enough.
"For 45 years, you start adding up all the stuff, and there is no way it could cover everything we lost. No way at all. Like most older people, you try to live on a fixed income and try to live on the bare necessities, you know."
They evacuated with just a few changes of clothes and their dogs. After surviving the 1997 floods, they figured they'd be gone for just a few days.
The Myers are staying at a hotel while they figure out what to do next. Bonnie Myers says she and her husband are overwhelmed by the outpouring of community support. A fund has been set up to collect donations in their name at State Bank & Trust.