Bill to forgive Xcel Center loan goes to the governor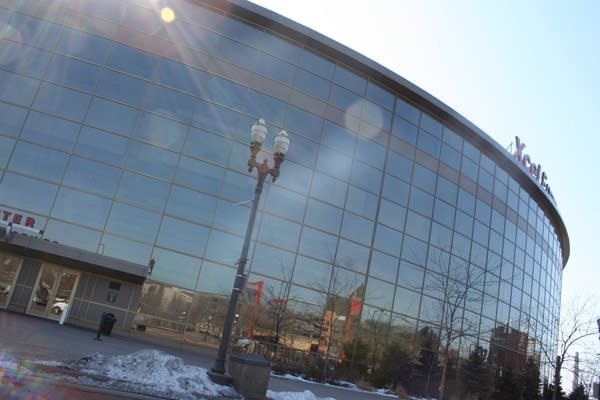 State lawmakers have passed an economic development budget bill that includes a contentious loan forgiveness provision for St. Paul. 
It's been a decade since the City of St. Paul received a state loan to build the Xcel Energy Center, the home of the Minnesota Wild professional hockey team. 
Under the 1998 deal, St. Paul agreed to repay the state $48 million from a no-interest loan over 20 years. 
The bill reduces that obligation to $15.25 million. The city would continue making payments to the state for the next four years, but nothing beyond that.
City officials would use the roughly $30 million in savings to issue local bonds for the construction of new ice facility adjacent to the Xcel Center, called "The Pond," which would be a practice facility for the Wild that would host other skating events as well.
Rep. Tim Mahoney, DFL-St. Paul, says it's appropriate for the state to step up.
"We wanted to bring hockey back to the state of Minnesota. So, St. Paul agreed to a bad deal. And we're back here asking you to fix that bad deal," said Mahoney.
Republicans call it an inappropriate bailout. House Minority Leader Marty Seifert tried unsuccessfully to send the bill back to conference committee.
"Go back to your coffee shop. Go back to your hardware store ... and ask people if you think this is an opportune time for us to be forgiving over $30 million that's owed to the state of Minnesota, from a deal that was struck in the 1990s, when we are $6 billion in the hole," said Seifert. 
Seifert predicts Gov. Pawlenty will veto the entire bill over the St. Paul provision.
While the loan portion was the flashpoint, the bill also covers budgets for business grants, tourism promotion, the state Historical Society and housing programs. It makes shallower cuts than Pawlenty proposed.
(The Associated Press contributed to this report)
Gallery
1 of 1