Willmar finishes construction of wind turbines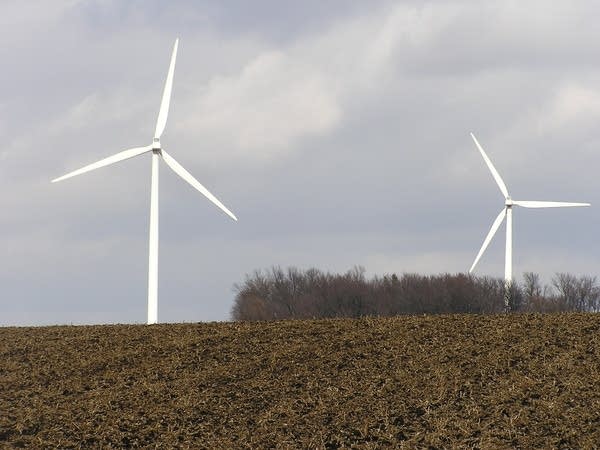 The city of Willmar is finishing construction of two wind turbines. This is the first step the west-central Minnesota city is taking to help meet a state mandate that 25 percent of Minnesota's energy, including fuel, comes from renewable resources by 2025.
Wesley Hompe is an engineer with Willmar Municipal Utilities. He said each turbine will generate two megawatts of power. That means the turbines, which are nearly 265 feet tall each, will replace about three percent of the city's annual energy needs.
"Over the life of one of the turbines ... 236,000 tons of carbon will not be released compared to using some sort of fossil fuel," Hompe said.
Hompe said he hopes the wind turbines will begin to generate electricity by the end of July. He expects the entire project will be under its $10 million budget. Hompe said the city hopes to have more wind turbines in the future.
Willmar Municipal Utilities is not the first or only municipal to have installed wind turbines. Moorhead, Mountain Lake, and Redwood Falls all have wind turbine units.
Gallery
1 of 1
Gain a Better Understanding of Today
MPR News is not just a listener supported source of information, it's a resource where listeners are supported. We take you beyond the headlines to the world we share in Minnesota. Become a sustainer today to fuel MPR News all year long.