The Coleman side spent most of its time before the three-judge panel focusing on absentee ballots.
Coleman attorneys called witnesses to testify about the differences in how individual counties treat absentee ballots.
'MISTAKES WERE MADE'
Deputy Secretary of State Jim Gelbmann told the court that his office gives each county the same instructions, but he conceded county practices can differ.
"When you're relying on 30,000 individuals to administer the election, there can be variations, and I don't think Minnesota is alone in that," said Gelbmann.
Ramsey County elections official Joe Mansky acknowledged mistakes were made in counting ballots. Mansky testified that St. Paul resident Gerald Anderson's absentee ballot was rejected because of where it was signed, even though it should have been part of the count.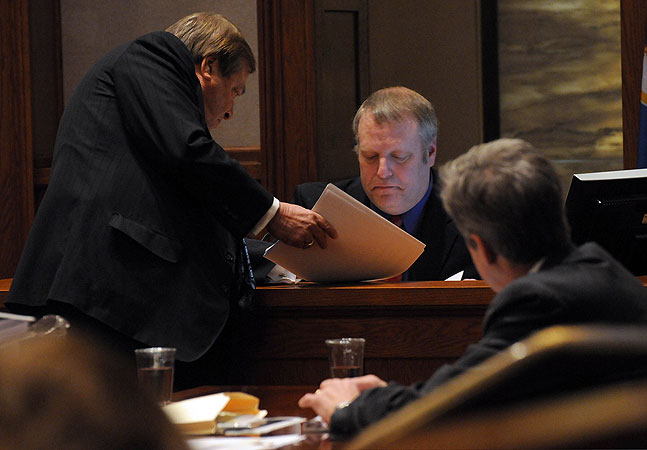 Anderson, 75, was one of many voters who testified before the three-judge panel.
"I couldn't believe this had happened in America," he said, adding that he was furious "that they could take my vote away from me. But they did. They did. And, as far as I know, they still haven't given it back to me. Well, I want it back. I am entitled to vote."
Coleman often sat in on the trial, and sometimes talked with reporters outside the courtroom. Coleman was also no stranger to the national media, favoring radio and TV programs sympathetic to his cause, such as Sean Hannity's program on Fox News.
Franken kept a much lower profile during the trial. He didn't attend a single court session. He granted just a handful of interviews. When Franken did talk, he spoke with confidence that he would be Minnesota's next senator.
In early February, shortly after the election contest trial got underway, Franken told Minnesota Public Radio News he had moved on from closely tracking the post-election battle to preparing for Senate work.
"I don't think the results of the recount are going to be reversed, and I think it's my responsibility to really to be ready to step in and be a senator," said Franken.
COLEMAN STRESSES INCONSISTENT COUNTING
As the trial stretched from days to weeks, Coleman's attorneys continued to portray Minnesota as a place where absentee ballots are treated differently from county to county.
They argued that despite uniform rules, a rejected ballot in one place could have been included in the count elsewhere.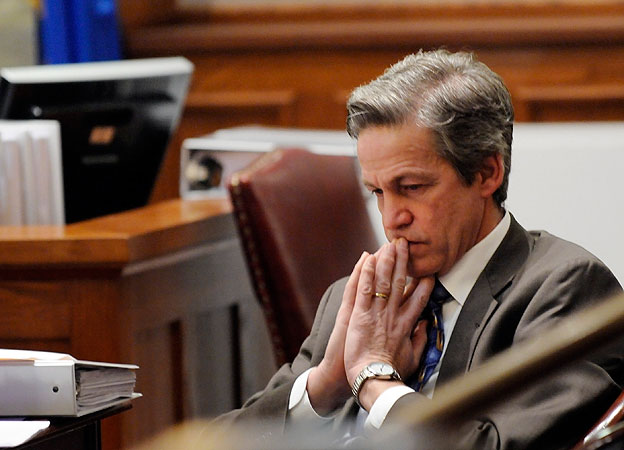 One day's testimony provides a good example of that. On Feb. 17, Coleman attorney Joe Friedberg questioned elections officials from Carver and Scott counties, which are right next to each other.
The Carver County official testified that absentee ballots were rejected there, if the ballot's witness was not a registered voter.
The Scott County elections supervisor, Mary Kay Kes, testified next. She said she does not follow that same guideline. When asked why not, Kes said it's not a requirement under state law.
"I've asked other counties what they do, thinking, 'Am I missing something in the law?' And I get the same answer [from other counties]. 'No, we don't do that,'" Kes said.
Initially, the Coleman side wanted the judges to review nearly all of the 12,000 rejected absentee ballots, but they quickly brought that number down to 5,000.
In what became something of a landmark ruling in mid-February, the judges denied Coleman's move to have numerous categories of rejected absentee ballots included in the recount.
That Friday the 13th ruling, as it came to be called, effectively shrank Coleman's universe of absentee ballots potentially in play to about 2,200.
Five weeks after the trial began, the Coleman side wrapped up its case.