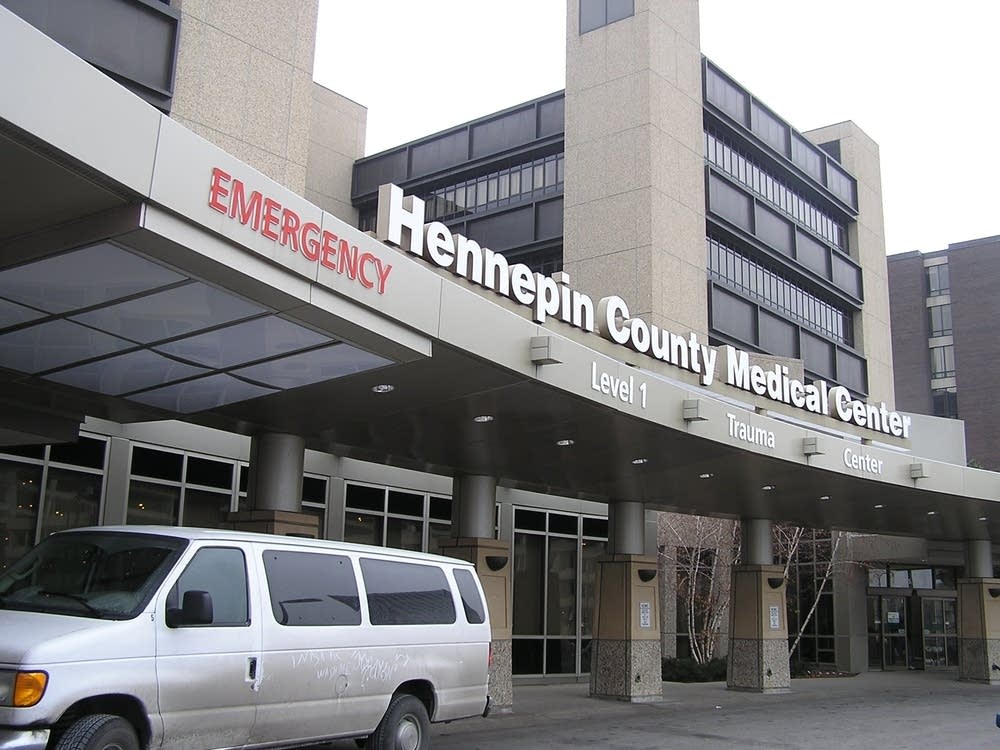 Some Minnesota hospitals are fuming over a new national agreement that gives back billions of dollars in federal hospital payments to help pay for overhauling the U.S. health care system. They say the agreement penalizes them more than some other U.S. hospitals.
They will plead their case today with the American Hospital Association, which helped negotiate the agreement.
Vice President Joe Biden announced the $155 billion cost-saving agreement last week. But Minnesota hospital officials are hoping that doesn't mean the plan is set in stone. They're urging the American Hospital Association to renegotiate some of the terms.
The national hospital group accepted a 1 percent across-the-board reduction in Medicare payments for all hospitals.
The Minnesota Hospital Association, which represents Minnesota hospitals, says Medicare already underpays Minnesota providers based on the efficient care they provide, compared to other parts of the country.
Association President Lawrence Massa says this new agreement just makes the situation worse.
"It locks in the inequities that are in the current system, that reward some organizations that are providing lesser quality care at higher cost. And we just don't think that's right," he said.
Massa says he understands the American Hospital Association's rationale for the agreement. The organization represents nonprofit hospitals in all 50 states, and it was under intense pressure to find cost savings to help pay for President Obama's health care overhaul.
But Massa says cutting Medicare payments for high-quality hospitals in Minnesota is not reform.
Dr. Joe Bianco, a family physician at St. Mary's Duluth Clinic in Ely, agrees. Bianco says his organization has done a lot to improve care for patients, by coordinating clinic and hospital visits and following up with patients afterward to make sure they're doing well.
Bianco says Medicare doesn't pay for these practices, even though they save the system money.
"We get paid in the old model of payment in health care -- the sicker the patient is, the more they come in; the more they come in, the more we get paid," said Bianco. "We're trying to convince the government, convince our payers that this is an archaic model that isn't patient-centered."
For now, St. Mary's Duluth Clinics absorb the extra cost of these programs. And in some cases it's a significant amount. The clinics have a congestive heart failure program that Bianco says has been very successful at keeping patients out of the hospital.
"There are less admissions to the hospital through this program -- admissions that we would really make money on if these patients ended up in the hospital," he said.
If talks with the American Hospital Association are not productive for Minnesota hospitals, they do have another avenue to work. They've already begun pressing members of the Minnesota congressional delegation to see if they can do anything about the Medicare reimbursement cuts.
Democratic U.S. Rep. Betty McCollum has been a long-time critic of Medicare's unequal payment system. She says Minnesota providers and patients have been treated unfairly.
McCollum says there's still time to address those inequities without unraveling the legislation in the House.
"There's some things in the bill right now that the Secretary of Health and Human Services may look at -- putting value-based medicine in place, may look at doing some bundling. And we want to take that 'may' and move it to a 'shall,'" McCollum said.
But fixing Medicare's payment system may not be a deal-breaker. McCollum says despite her concerns, she strongly supports President Obama's effort to overhaul health care.