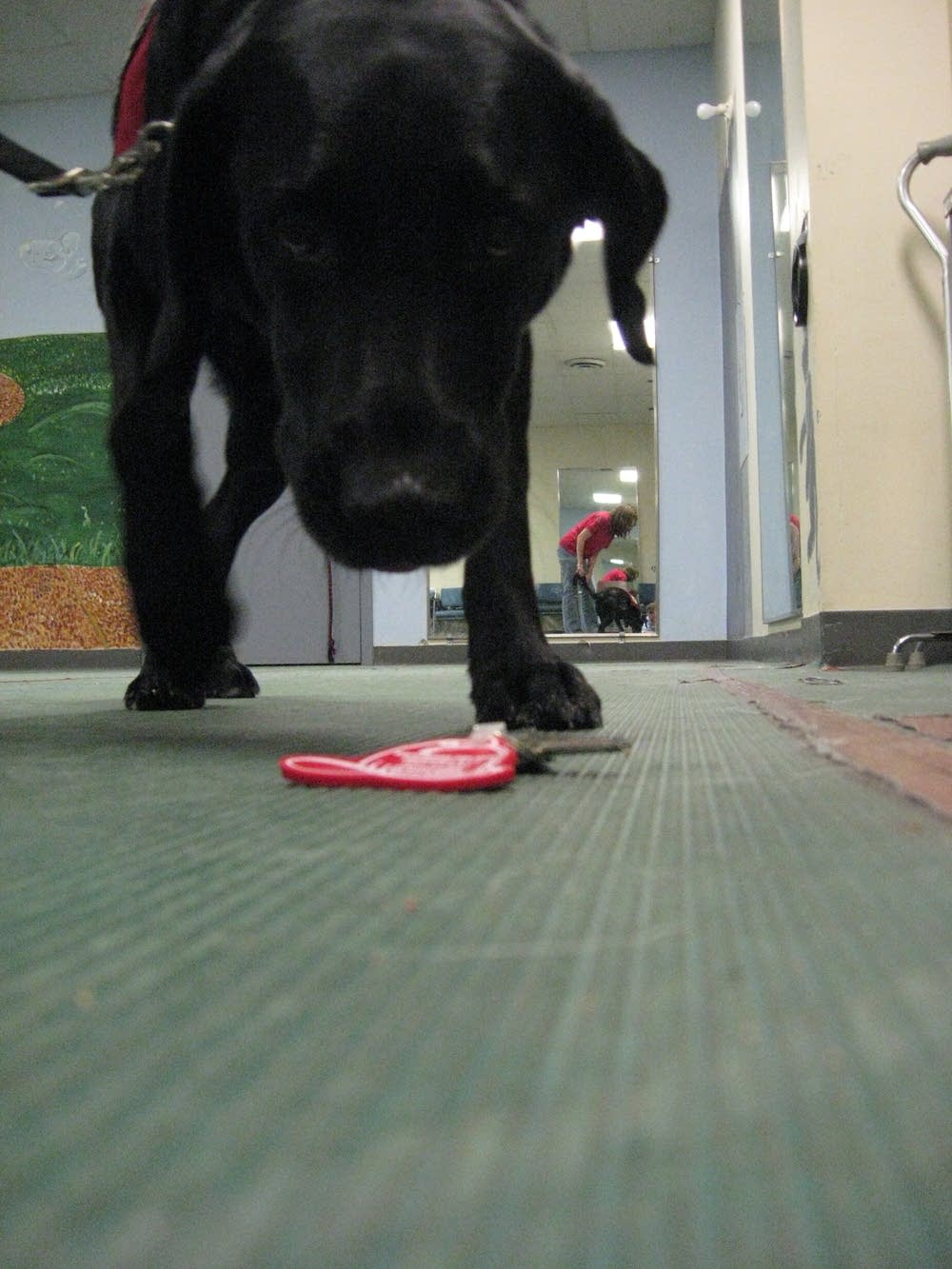 As his first piece of legislation in Congress, U.S. Sen. Al Franken, D-Minn., sponsored an amendment to provide some 200 military veterans with specially trained service dogs. Franken says the dogs will help the veterans recover from the toll of war -- both physical and mental.
The proposal passed the Senate last week as part of a Defense appropriations bill. If it survives a House-Senate conference committee, Franken's staff estimates the pilot program would cost $5 million to $6 million.
The veterans who have sought assistance from Hearing and Service Dogs of Minnesota in the past have been physically disabled. They have used dogs to help them in and out of wheel chairs, open doors and pick up objects. But the dogs may help treat psychological battle scars, too.
"When you train a dog, if you say 'good dog,' [in a monotone speaking voice,] what you're going to get is a dog that doesn't respond and doesn't do what you want," executive director Al Peters said. "You need to be able to say 'good dog!' and really show some emotion. And a lot of these guys are so bottled up, because of the experiences they've been through that they can't say that. It's a stretch for them."
Peters said experiments with veterans and dogs in other states show interacting with the animals helps post traumatic stress sufferers express their emotions.
Peters' organization trains about 30 dogs a year. They can keep autistic children from running into dangerous situations and even smell when a diabetic owner's blood sugar is dropping and alert them.
Peters' organization, funded by private donations, provides the dogs free-of-charge, but there is a waiting list. In some cases it takes a month or two, but with highly-trained service dogs it can the 2-3 years.
The waits are long because the demand for dogs outstrips the supply, and the training process is time consuming. In most cases training begins when the dogs are puppies and takes about 18 months. It is not cheap, either. The price tag is around $25,000.
"You need to think about that cost in terms of a dog that is going to work for many years and is working day in and day out to help this person," Peters said.
A 1996 study published in the Journal of the American Medical Association found that service dogs could generate significant cost savings for severely disabled people, because they reduce the need for paid human care providers. Under one scenario, researchers Karen Allen and Jim Blascovich found the savings could run approximately $13,000 a year.
"If you can save $13,000 a year, it doesn't take too many years to make up the $25,000-plus that it takes to do this," Peters noted.