Emerald ash borer quarantine extended in Minn.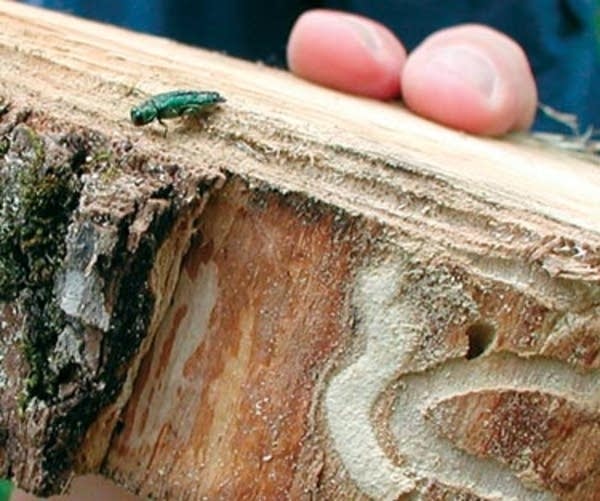 Minnesota agriculture authorities have put long-term restrictions in place for three counties to control the spread of the emerald ash borer.
The Minnesota Department of Agriculture says Friday that it has extended the temporary quarantine established in June for wood products in Hennepin, Ramsey and Houston counties.
It's now a crime punishable by civil and criminal penalties to remove ash trees, limbs, logs or bark chips from those counties.
Business may enter into agreements with the state to allow them to remove prohibited items, but only if those items are treated according to state procedures.
The state Agriculture Department says the quarantine is necessary to slow the spread of the tree-killing pest to the state's 900 million ash trees.
Gallery
1 of 1