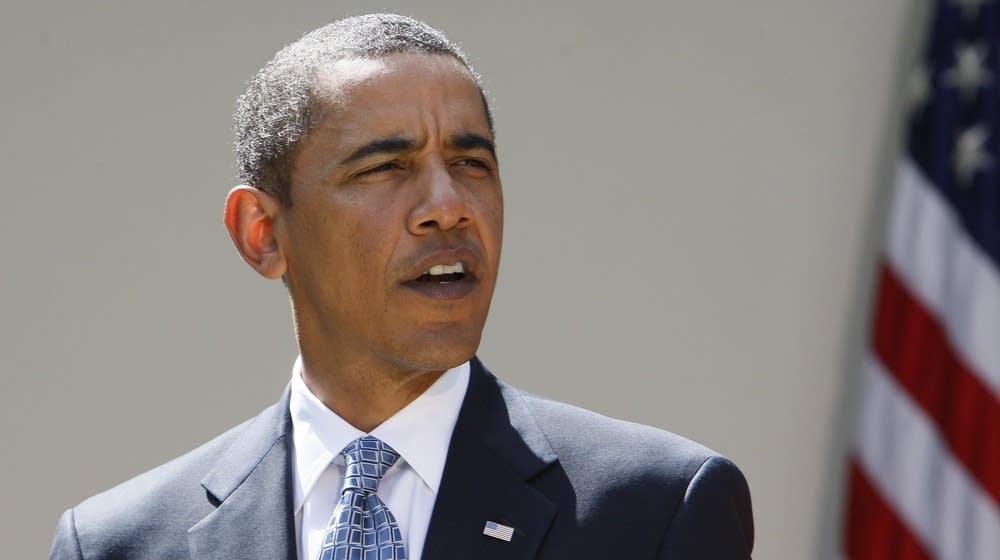 President Obama will speak about health care reform at the Target Center in Minneapolis this Saturday, White House officials confirmed this afternoon. The event begins at 12:30 p.m., and is free and open to the public.
The president's visit comes in the middle of a strong push to pass a health care reform package.
His Minnesota speech will likely focus on why he believes the country needs to pass the legislation. The president has touted Minnesota's Mayo Clinic as a model for what is working well in the health care system.
This will be Obama's first visit to Minnesota as president. Minnesota Republicans derided the Obama stop as a "Hail Mary" pass.
Space at the event will be available on a first-come, first-served basis. Doors will open at 9:30 a.m. No ticket is required.
Attendees will go through "airport-like security" and should bring as few personal items as possible, White House officials said. No bags, signs, sharp objects, umbrellas, liquids, or strollers will be allowed in the venue. Cameras will be permitted.