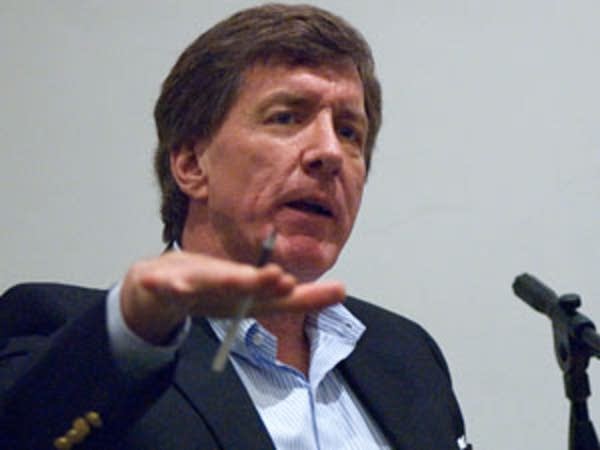 Former Republican Congressman Jim Ramstad is leaving open the possibility of running for governor in 2010 -- even though he slammed the door on that option a few months ago.
Ramstad said on MPR's Midday program today that there's still a chance he may run for governor.
"Quite frankly, it has been very humbling. I have just been inundated with letters, e-mails, calls to reconsider," said Ramstad. "So I told some good friends and supporters the other day that maybe the door is open just a crack."
Ramstad, who's a political moderate, said one reason he's reconsidering a run for governor is because there aren't any moderates in the race. He added that he'll take his time before making a decision.
"This dog-and-pony show that they have going right now, with all nine Republicans and 10 Democrats going around the state -- people are sick and tired of politics. They don't want year-round campaigning. I'm just going to keep my dander dry and see what happens," he said.
He says he'll continue to listen to supporters before making a decision, but added that there's still a 99 percent chance he won't run.
But he also said it's possible he could run as an independent or in a Republican primary. Ramstad served in Congress for 18 years, and did not seek re-election last November.
Nearly two dozen DFLers and Republicans are either already running, or are considering a run for governor. Republican Gov. Tim Pawlenty is not seeking a third term.