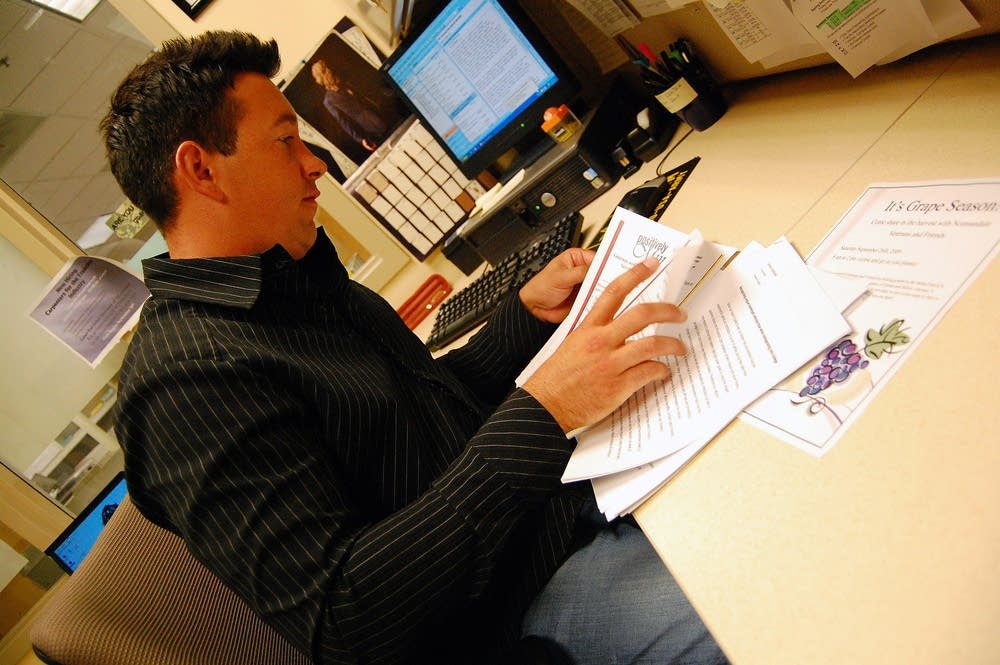 The Veterans Administration will provide student veterans with emergency payments of up to $3,000 beginning Friday, to help them pay for college.
The payments are a response to the fact that many vets are waiting for GI Bill checks, even though classes at Minnesota colleges have been in session for a month.
The new GI Bill is more generous than previous versions. It not only covers veterans' tuition, but pays for their books and provides a monthly living stipend of more than $1,400.
But the program is so popular that applications have backed up at the VA in Washington. Most veterans aren't expected to get their first full monthly living allowance for several more weeks.
Steven Chock, 20, a first-year student at Normandale Community College in Bloomington, is using the Post-9/11 GI Bill to attend school full time.
Chock was discharged from the Marines earlier this year, after injuring his back and knees during a training exercise in California.
At this point, Chock should have received $1,000 to pay for his books, and more than a month's worth of living expenses. He says he needs the money.
"To pay off all my bills and catch up, because right now I'm sitting there and letting them stack up," said Chock. "Rent ... electric bill, cable, phone, food."
Normandale and most other colleges in Minnesota have waived veterans' tuition until the GI Bill money arrives.
Veterans aren't being kicked out of school because of the delay, but they do need to find a way to pay for other expenses. For many that means borrowing money from their families, or taking on jobs they didn't think they needed.
The delays have been frustrating for the veterans resource advisor at Normandale Community College, Jeremy Wolfsteller, who says he's made calls on behalf of vets to check on their benefits.
"But all that we can do is basically just sit and wait," said Wolfsteller. "There's really nothing that we, the school, can do to push things to go faster."
The VA acknowledges the hardships caused by the delay in payments, and is offering veterans some relief. VA officials have authorized emergency payments, up to $3,000, to help student vets make ends meet.
Starting Friday, student veterans can go to a regional VA benefits office and pick up a cash advance on future GI Bill benefits.
Student veterans can also apply for the emergency benefit online at the VA's Web site.
VA officials remind veterans to check their mailboxes before they head out to apply for the emergency funds, just in case their GI Bill check finally made it.