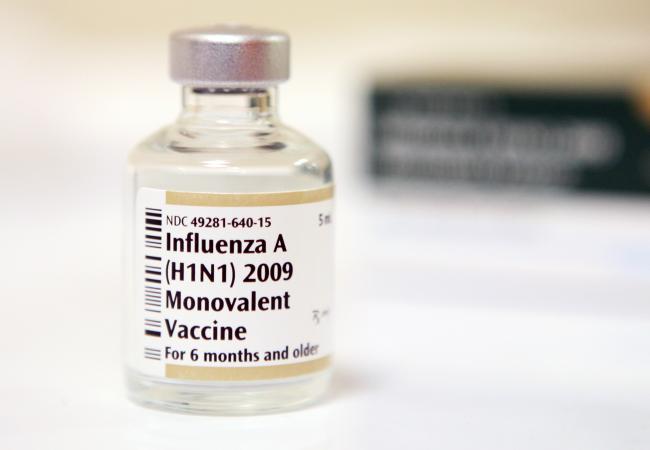 The number U.S. children who have died from H1N1 influenza continues to rise.
Eleven more deaths were reported in the past week according to the Centers for Disease Control and Prevention in Atlanta. That brings the total number of pediatric deaths from the new pandemic strain of flu to 86, 43 of which occurred in just the past six weeks.
"This is a very brisk number," said the CDC's Dr. Anne Schuchat. "Usually in a whole season that lasts from September all the way to May you would only have about 40 to 50 deaths. So in just one month's time we've had that many."
Of the 43 recent deaths, almost half were in kids from age 12 to 17. There were 16 deaths among children age 5 to 11. Five kids were age 2 to 4. And three were under age 2.
"Many of the children do have chronic underlying conditions that are very severe," said Schuchat. "But some of these children have been totally healthy and that I think hits home for people."
Schuchat said antiviral medications can be very helpful in minimizing the risk of death in kids with severe flu or underlying health conditions. She also urged caregivers to watch closely for warning signs that the illness is worsening.
Warning signs include:
* Fast breathing or trouble breathing
* A blue or gray tint to skin color
* Not drinking enough fluids
* Not waking up or interacting
* Being so irritable that the child does not want to be held
* Symptoms that improve but then return with fever and worse cough
* A fever with a rash
Public health officials say vaccination is the best defense against the H1N1 virus. As of Wednesday 8 million doses of the new vaccine had been distributed to states.
In Minnesota the first doses have gone to health care workers with direct patient contact and children who have significant health problems that put them at high risk of severe flu complications.
More vaccine is expected to arrive in the days and weeks ahead. But the vaccination effort will be slow going.
Originally states were told that there would be up to 45 million doses of the vaccine available in October. Now the CDC has reduced that projection to 28 to 30 million doses. Some of the vaccine manufacturers have had trouble growing the vaccine in chicken eggs and virus yields were lower than expected. That means there is less product available to make vaccine.
Today, the Minnesota Health Department said schools and counties should not schedule any mass vaccination clinics until the second week of November at the earliest.