Minnesota deer hunting opener will be a warm one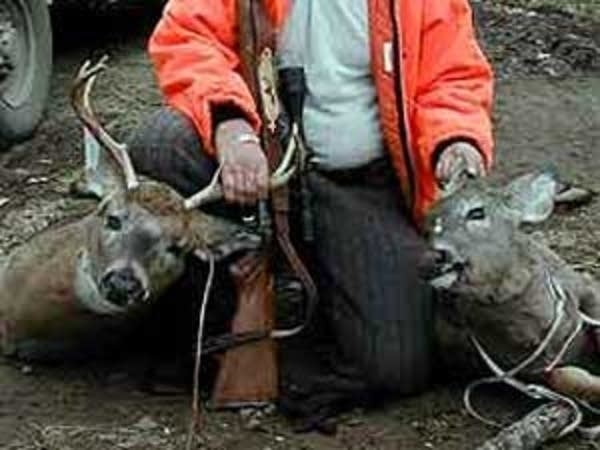 With high temperatures in the 50s or even 60s for Minnesota's deer hunting opener on Saturday, anyone who harvests a deer will have to make sure the meat isn't left out in the open for too long.
That means taking it to a deer processor as soon as possible, or in some cases packing it with bags of ice if a hunter is in a remote area.
"A lot of people have been calling wondering when I'm going to be open so they can bring them in," said Jim Krenik, owner of Krenik's Meats in Montgomery, which is located southwest of the Twin Cities.
The warm temperatures also mean hunters can forget about leaving a deer in the woods for the night, which happens sometimes if hunters can't find the deer they shot, Krenik said. "It ain't worth keeping it because it's going to be bad," he said.
Up to 475,000 hunters are expected to turn out for the state's firearms deer season, which starts Saturday and ends Nov. 15 for most areas of the state. The season ends Nov. 22 for northeastern Minnesota, and it goes until Nov. 29 in some management areas in the Twin Cities area.
The good weather could boost the number of hunters who show up for the opener, but the real effect will be that hunters will be able to tolerate the elements longer than in some years, said Steve Merchant, forest wildlife program leader for the state Department of Natural Resources.
"We find that the warm weather actually promotes a good harvest. The longer people can be out, the more likely they are to harvest a deer," Merchant said.
Saturday's temperatures aren't likely to make the record books, but it could be the warmest deer hunting opener since 2004, said state climatologist Pete Boulay.
"The temperature is going to stay above freezing throughout the weekend," Boulay said. "It is an Indian summer."
Merchant said he won't be surprised if this year's total deer harvest is down slightly -- the deer population in some areas of the state is down both because of a tough winter and management practices aimed at controlling the population. In addition, the deer will have some good hiding spots this year because farmers haven't yet harvested all of their corn.
The average deer harvest in Minnesota over the past five years has been 254,000.
"The wooded region of the state we're gonna probably still see good harvest rates, but in those areas where there's a lot of farming, a lot of corn standing, my guess is it's going to be tougher for hunters to find the deer," said Mark Johnson, executive director of the Minnesota Deer Hunters Association.
(MPR reporter Dan Gunderson contributed to this report.)
Gallery
1 of 1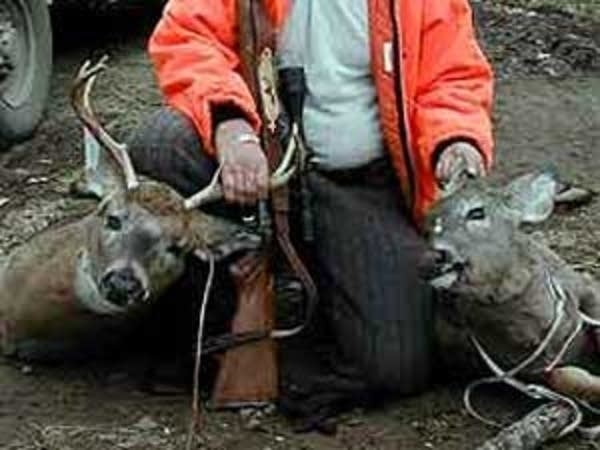 Your support matters.
You make MPR News possible. Individual donations are behind the clarity in coverage from our reporters across the state, stories that connect us, and conversations that provide perspectives. Help ensure MPR remains a resource that brings Minnesotans together.