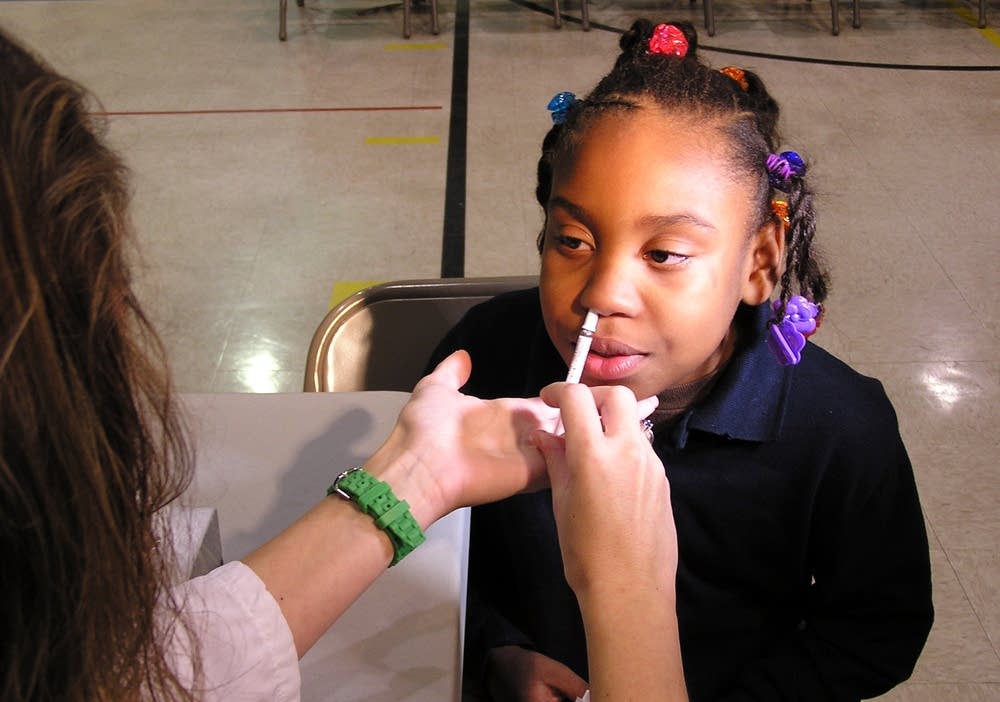 The Minneapolis Public Health Department offered H1N1 vaccine to kids at four elementary schools Thursday.
Turnout was light at Cityview Performing Arts Magnet School during the first hour and a half of its clinic. About a dozen families came through with their children.
Nikki Perkins brought her two daughters to get vaccinated. She said she was surprised to find out that her children still need to get another dose of the vaccine within a month for them to be fully immunized against H1N1.
"And I didn't know that till just now," Perkins said. "So I guess it's like the HPV shot, you've got to get three of those for it to work. I don't feel like that's OK."
Perkins said she was happy the school offered the vaccine because she couldn't find it at her local clinic or hospital.
"It's time consuming to have to sit and wait and wait and then get the runaround saying, 'No we don't have it. Oh we'll have it next week,'" she said. "So it's frustrating."
Minneapolis will offer H1N1 vaccine Friday at three more elementary schools.