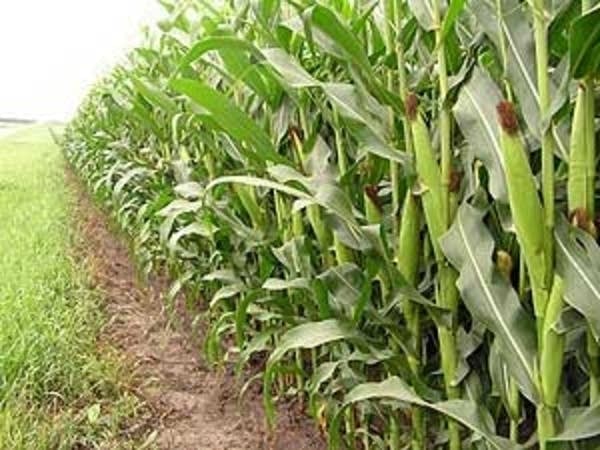 Could Minnesota corn growers increase yield if they reduce spacing between rows by several inches, to 22 inches or less? The answer depends on where their farm is.
Farmers living near Fargo, N.D., would see the best yield advantage, according to Jeff Coulter, University of Minnesota Extension corn agronomist. Studies in the region have found more than a 9 percent yield increase, even up to 19 percent, Coulter said.
In central Minnesota, which Coulter considers to include Morris and Hutchinson, yields have increased anywhere from 1 percent to 8 percent.
But narrow rows won't give southern Minnesota growers a real yield advantage. Sometimes there is a slight yield increase and sometimes there is a decrease.
"If you're in southern Minnesota, for corn, I don't think it's really going to pay, based on what we've seen so far," Coulter said. "In central Minnesota, it looks like it's going to pay more often and for northern Minnesota, it looks like it's a really good idea."
The concept is that placing more rows in a field, with fewer plants in each row, gives each plant more space.
"There's the same total number of plants in that acre, but they're being spread out better," Coulter explained. "...so with more rows, the number (of plants) in a given row is reduced."
This is thought to give plants more access to water, light and nutrients.
"It could result in bigger stalks that could stand better in the season," said Coulter.
A 2008 survey by the National Agricultural Statistics Service found the average row width in Minnesota corn fields is 28.7 inches. Approximately 4 percent of growers used rows that were separated by 20.5 inches or less.
Some growers in the Red River Valley have made the switch to 22-inch rows. The system works well with their equipment for planting sugar beets.
"There's the same total number of plants in that acre, but they're being spread out better."

Jeff Coulter, University of Minnesota Extension
Researchers don't fully understand why the yield advantage is best in the north. Shorter season hybrids used there don't have as big of a leaf canopy as longer season hybrids in the south, so it's possible northern plants can intercept more light in narrow rows. Another factor could be the northern region's longer hours of sunlight during the growing season.
Producers who switch to narrow rows won't need to change plant populations or hybrid selection. It also won't affect grain moisture or silage quality. It's actually been shown to increase silage yield, from 4 percent to 9 percent, in northern parts of the United States.
Growers thinking about making the switch should consider the extra cost required for more soil insecticide, starter fertilizer and getting the right equipment.
Instead of switching to narrow rows, southern corn growers could improve yield by increasing their seeding rate. Coulter said a final plant population of 32,000 to 34,000 per acre is needed to maximize yield.
"That means you're going to have to seed about 5 percent more than that," Coulter said.
It's also important to plant early enough to be done by May.
"Being ready to go by April 18, and as soon as the soil's ready, go like heck and make sure you're dropping enough seeds. Even though seed cost is going up, 32,000 to 34,000 as a final stand is where we need to be," he said.
The university's research on high yield corn production is financially supported by the Minnesota Corn Growers Association.
---
Information from: Agri News, http://www.agrinews.com/
(Copyright 2009 by The Associated Press. All Rights Reserved.)