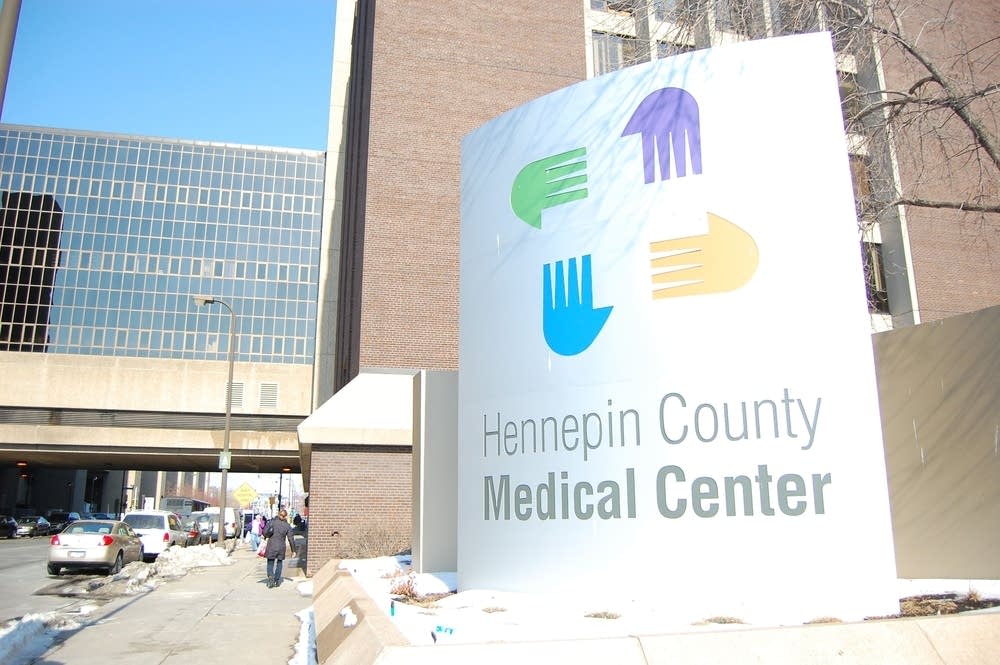 The Hennepin County Board of Commissioners Tuesday approved the county's 2010 budget, which is designed to absorb another wave of reductions in state funding.
The county's $1.6 billion budget for 2010 is $100 million smaller than this year's budget. Reduced property tax revenue and cuts in state funding forced the county to shrink spending.
On a close vote, commissioners approved a last minute property tax increase. The county's levy will go to 5 percent instead of 3 percent.
Part of the money raised through the property tax levy will help the Hennepin County Medical Center (HCMC) make up for a cut in General Assistance Medical Care, a program that paid for health care for the poorest Minnesotans.
Gov. Pawlenty eliminated the program to reduce the state's budget deficit. County officials say the loss of the program amounted to a $43 million cut to the hospital's 2010 budget.
The HCMC budget, also approved by the board Tuesday, attempts to make up for the loss by eliminating nearly 200 jobs and reducing some services.
"I don't remember us ever passing a budget that was in the red a dollar, let alone $25 million."

Commissioner Mike Opat
Commissioner Mike Opat added that despite the cuts, the hospital budget is still $25 million short.
"I don't remember us ever passing a budget that was in the red a dollar, let alone $25 million," said Opat. "But, it's what we're going to have to do this year."
The hospital is not the only county institution feeling the pain of state cuts. More than 120 additional positions will be eliminated next year.
County officials say most of the jobs are vacant, so they expect the cuts to result in about a dozen layoffs.
But the reductions and hiring freeze follow previous rounds of position purges the county has performed over the last two years.
Some county employees, like the people who work for the Human Services and Public Health Department, have more work to do and fewer colleagues around to help them do it.
Curt Haats, Human Services chief financial officer, says his staff has been reduced by 10 percent, while demand for food assistance is up 35 percent.
Haats says remaining employees are being moved around to help handle the increase in demand.
"But we recognize that the demand for that service is growing so much faster than everything else," Haats said.
Haats says so far the department has been able to keep up with the increased demand. He says a new computerized client management system has helped prevent bottlenecks.
But he adds that if the number of clients keeps increasing, people needing assistance may have to wait longer to get help.
The Hennepin County Community Corrections and Rehabilitation department has also shuffled personnel and other resources to cover some of its most critical functions.
Tom Merkel, corrections director, says when his department reduced its budget by $6 million dollars next year they proposed to cut 16 to 17 probation officers.
Merkel said a few weeks ago a county commissioner found a way for the department to keep 10.
"These are critical positions," Merkel said.
Merkel says the department was able to save money by diverting troubled youth away from the juvenile detention center and into other programs.
The program cut the number of youth in detention by half. Merkel says they were able to cut several detention center jobs.
The county's other major public safety department, the Sheriff's Office, will not have to lay off any critical employees. An official with the office says there will be no deputy layoffs.
But county officials say despite the cuts and reductions in 2010, so far it looks like a walk in the park compared to 2011.
By then, the $48 million in promised federal stimulus money will have run out. And they fear that if a recent $1.2 billion state budget deficit projection is any indication, continued personnel and service cuts will be routine for the forseeable future.