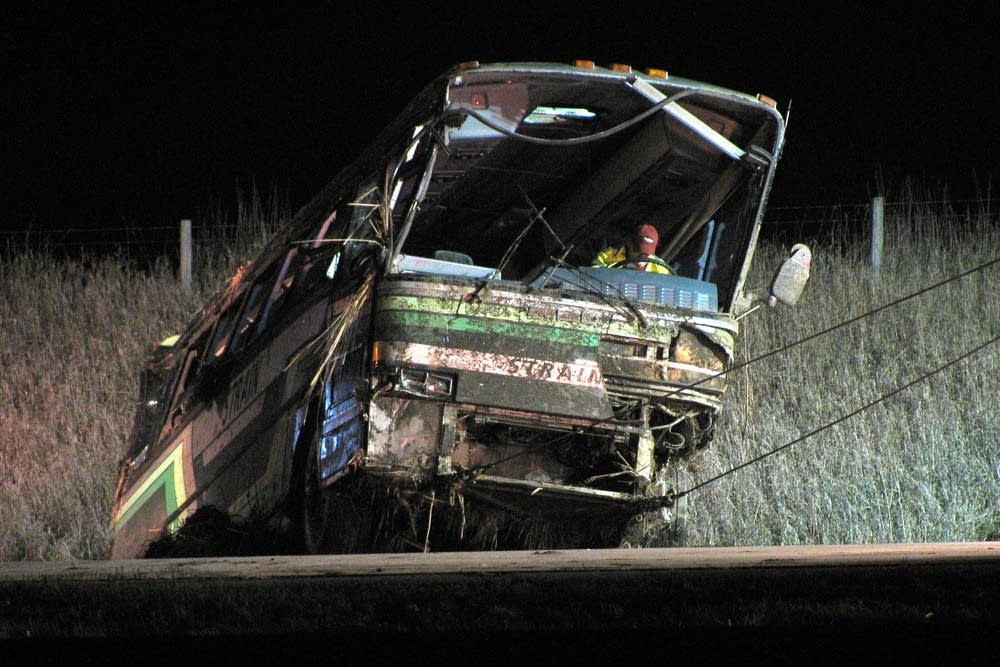 Prosecutors are beginning to look at evidence in last month's fatal tour bus crash in southern Minnesota, state investigators said Thursday.
The Minnesota State Patrol has forwarded most of its case to the Freeborn County Attorney, who will examine the evidence and decide whether to take any action, said State Patrol spokesman Capt. Matt Langer.
The tour bus owned by Bold Lines Inc. of Rochester crossed the median on Interstate 90 near Austin and landed on its side in a ditch, killing two and injuring 20. The company, which operates under the name Strain Tours, has said the accident happened when the driver suffered a ruptured aneurysm just before the crash.
Edwin Erickson, 52, was driving a group of mostly senior citizens home from a casino in Northwood, Iowa, when the crash happened.
It's standard practice to send evidence involving fatal accidents to county prosecutors. Criminal charges can result, but it isn't yet clear if charges are likely in this case.
"We don't necessarily make a recommendation, we may speak to different charges but not a recommendation," Langer said, declining to speculate on whether charges were likely.
Investigators have said they don't believe alcohol or drugs were factors in the crash, but they haven't confirmed the bus company's claim that the crash was caused by the bus driver's medical episode.
Langer said his department has spent the past month putting together the case file, which includes interviews with witnesses, analysis of the bus itself and an examination of the bus company's safety records. It could be another couple of weeks at least before the public becomes aware of the cause, he said.
"It's just a lot of information. The investigation is similar to a lot of crashes, but there's just a lot of information because of all the people involved," Langer said.