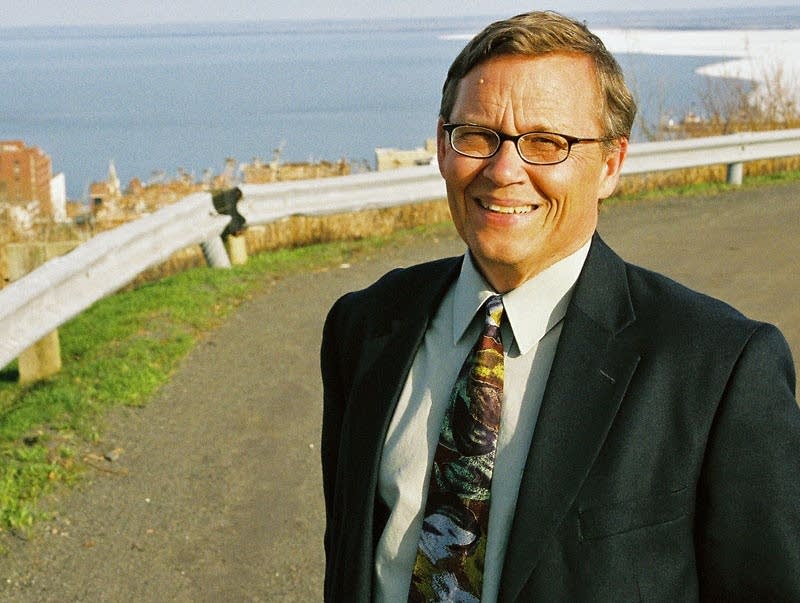 NPR and MPR have some intriguing hindsight conversations going on right now, asking whether America has been remade in the last year and offering looks back at President Obama's first year and at national politics in general.
Watch for more retrospective commentary as we mark the end of one of the worst years in the economic history of Minnesota and the United States. It's also the end of one of the worst decades in modern times for most ordinary Americans.
Low- and middle-income folks lost ground, and those in the top 1 percent or the top 10 percent benefited enormously and disproportionately from whatever economic growth occurred between the two big recessions. Those successful households, bless them, now have a greater share of wealth and income than the top tier has enjoyed since 1929, just before the Great Depression.
And it was an era of unprecedented state and federal tax cuts. An analysis by the Minnesota Budget Project chronicles how cuts dictated by the "no new taxes'' dogma affected our quality of life and our economy.
The pundits will offer us a zillion other theoretical causes for the hard times, from the 9/11 trauma at the start of this blighted decade, to dislocations from a more globalized economy, to the federal deregulation of financial institutions.
And indeed, it's best not to get too invested in a single-bullet theory. But let us not forget that the millennium was ushered in with grandiose promises from free-market zealots that we would achieve unprecedented prosperity as a result of truly large income tax cuts at both the federal level (capital gains cuts too) and the state level, mostly benefiting high-income families.
Those permanent income tax cuts -- the largest in Minnesota's history -- had a huge impact. The accumulated revenue loss has cost our national government hundreds of billions. The annual loss in Minnesota now amounts to about $1 billion a year.
The tax cuts did not, as supply-siders promised, make us all richer. Instead, those lost revenues now are a major factor in our mounting national deficit. And the cuts in Minnesota obviously help explain our chronic state and local budget shortfalls.
At least partly because we shrank our public sector by unprecedented levels this decade, we have made college much more expensive, diminished the quality of our public schools, failed to invest in proven early childhood interventions, neglected our roads and bridges and public works infrastructure, and underinvested in health care and economic security for middle- and lower-income households.
As we ring in the New Year and a new decade, let's resolve to reinvest -- in the smartest and most cost-effective ways -- for our common good, and not be afraid to at least restore the public revenues that provided a foundation for a more shared prosperity in our nation and state.
Dane Smith is president of Growth & Justice, which describes itself as a progressive research and advocacy organization that focuses on Minnesota tax and budget issues and economics.