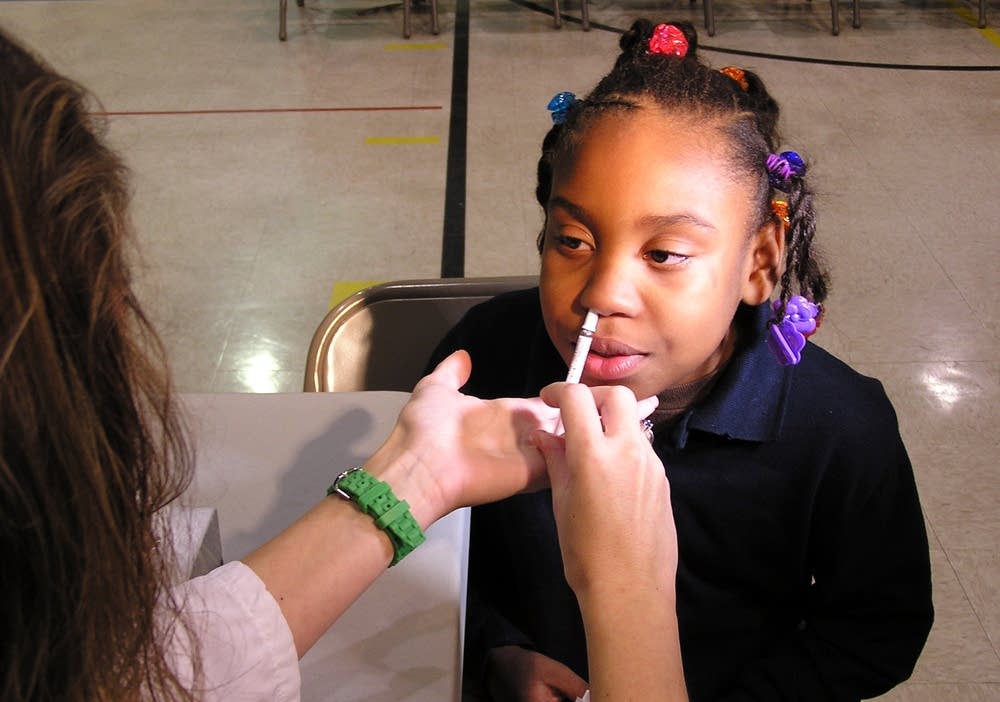 Some Minnesota clinics saw an uptick in flu-like illnesses during the past week. But the Health Department says that doesn't necessarily mean H1N1 is making a comeback.
Clinics that track influenza say they treated more than double the patients for flu-like symptoms in the past week compared to the previous four weeks.
The spike in flu-like illnesses is not surprising. Before the holidays, the Health Department had warned that large gatherings and extra travel would likely help spread the H1N1 virus.
But epidemiologist Kris Ehresmann says it's also possible that these new cases are not flu at all. She says there's another virus called RSV that's acts deceptively like flu.
"It may be that Respiratory Syncytial Virus, which is typical for this time of year and has some similar symptoms," said Ehresmann. "But at this point I think it's probably too early to say if it's significant or not."
The Health Department needs another week's worth of surveillance data to know if there's a new trend with flu. Right now all of the other indicators show that H1N1's second wave has pretty much run its course.
There were no outbreaks in schools, most of which were on holiday break. There were also no outbreaks in long-term care facilities. And last week only one new person in the state was hospitalized with a confirmed case of H1N1.
But health officials don't want people to get the impression that there's no need to get an H1N1 vaccination. They say a third wave of illness in February or March is still possible.
So far Ehresmann says there are no signs that demand for the vaccine is waning. But she says clearly many people have been distracted by the holidays.
"I think people are just now starting to say, 'Oh, yeah. That's right, we're back to normal life and we can start thinking about some of these other tasky things we need to do, including getting H1N1 vaccine,'" she said. "So I think it will be a little while before we can really say if we've completely met the need or if the market is saturated."
H1N1 vaccine is actually plentiful in Minnesota now. Ehresmann says the Health Department received almost 800,000 doses of the vaccine between Christmas week and New Year's week. That means most clinics should have doses, and many pharmacies have received vaccine too.
The Health Department also reported Wednesday that two more flu fatalities have been linked to H1N1 influenza in Minnesota. That brings the total number of confirmed H1N1 deaths to 54.
Five more deaths are believed to be caused by the pandemic virus, but laboratory testing was incomplete.