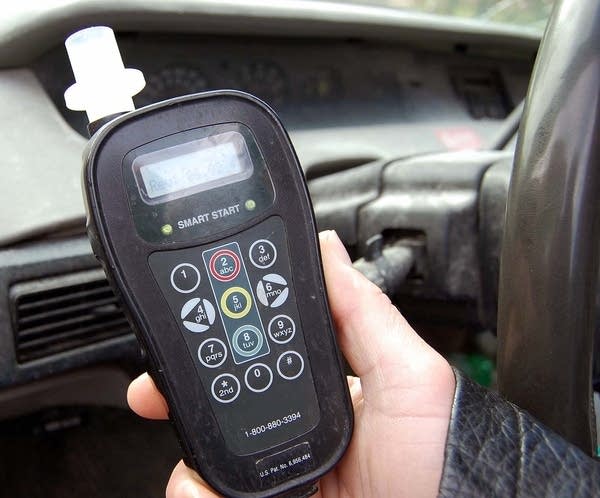 Gov. Tim Pawlenty wants those convicted of driving drunk in Minnesota to face tougher penalties, including having to use breath-activated ignition systems when they drive.
Pawlenty, who announced the proposed legislation Tuesday at a news conference, said convicted drunken drivers who don't use the breath-activated systems when they drive should have their driver's licenses suspended for a longer period of time.
"Drunk drivers will no longer be able to get behind the wheel of a car without proving their sobriety. If you don't breathe, you won't leave," Pawlenty said in a written statement.
The ignition systems prevent a vehicle from starting if it detects an alcohol-concentration level of 0.02 percent or above after the driver blows into a tube.
Pawlenty said he also wants drunken drivers with blood alcohol concentrations of 0.15 percent to face enhanced administrative penalties. The limit is currently 0.20 for the extra penalties. And all second-time DWI offenders would face enhanced sanctions regardless of their blood alcohol concentration under the proposal.
Those with three or more DWI convictions would be required to install breath-activated ignition systems for at least three years.
State Public Safety Commissioner Michael Campion said the proposal would lead to a significant decline in the number of repeat DWI offenses.
"Twenty-one other states require interlocks for the first-time DWI offenders," Campion said. "It is time now for Minnesota to require ignition interlocks for all DWI offenders. This technology will prevent drunken driving and save lives."
Pawlenty said DWI offenders would have to pay for the systems, which cost about $100 per month. Part of that payment would go into a fund used to help offenders who can't afford it.