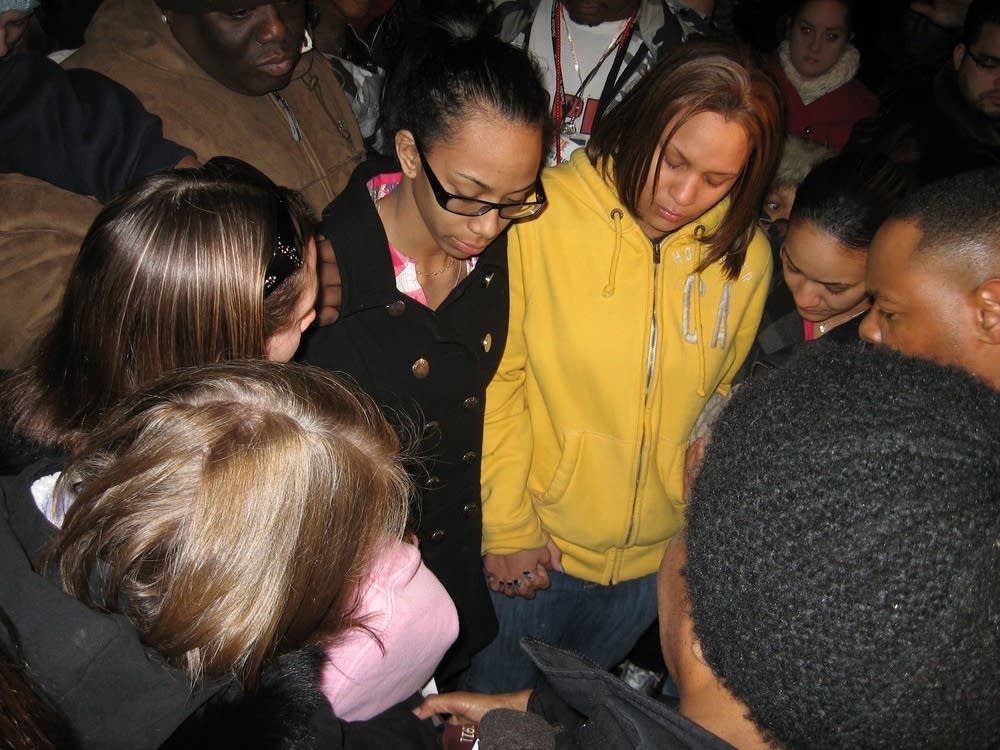 About 100 people marched in north Minneapolis Wednesday night to mourn the city's latest homicide victim.
Alisha Neeley, 17, was killed last weekend as she stood outside a party in a group of other young people. The march stopped at the site where Neeley was killed. There, Neeley's sister, Helena, made a tearful plea against any retaliatory violence.
"And she's never coming back because of a silly choice; because of not thinking long enough," Helena Neeley said. "I just need y'all to focus on positive things, instead of shooting."
Anti-violence activist V.J. Smith told marchers that peace is possible, if people keep working hard for it.
"We will not give up, just because this is the Northside," Smith said.
Minneapolis police officials are still looking for suspects in the shooting.