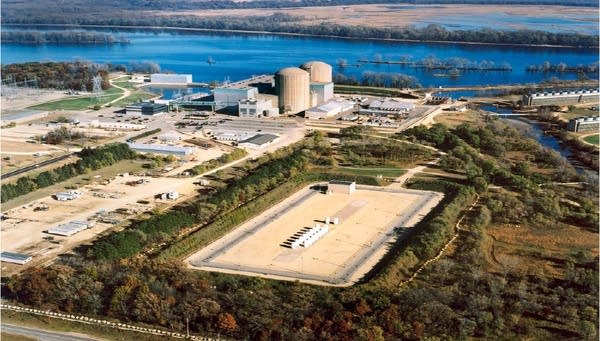 After stalling in a Senate energy committee this week, a bill to lift Minnesota's ban on new nuclear power plants could still show up on the House and Senate floor for a vote.
It would be a similar scenario as last year, when the legislation was brought up without passing through a committee first. If it happens again, proponents of the bill will likely be confronted with a new response from a group of Democrats: an agreement to lift the ban, but only under certain conditions.
An amendment by Sen. John Doll, DFL-Burnsville, that would lift the moratorium but allow new plants to be built only after the federal government finds a solution for the nuclear waste, passed on a mostly party-line vote Thursday in the Senate Energy, Utilities, Technology and Communications Committee.
The federal government hasn't yet provided a solution, although President Barack Obama has appointed a commission to look at the issue and come up with a proposal.
Doll and several other DFL senators saw the amendment as middle ground in the debate -- Minnesota would be able to consider new nuclear power plants for it's energy future but lawmakers would still be protecting taxpayers by putting forth conditions, which also included cost restrictions.
"We've got people pressing that we need to open this up and move down this path, so the time is now to put this criteria in place," Doll said.
Doll persuaded four DFL senators on the committee who previously supported lifting the nuclear ban to vote for the amendment. But Sen. Amy Koch, R-Buffalo, decided to table her bill rather than vote on the amended version that included the restrictions.
One of the groups that has lobbied to lift the ban was disappointed the bill didn't make it through the committee. But Mike Franklin, a lobbyist for the chamber, said Doll's amendment didn't represent middle ground in the debate because it would strengthen the current moratorium.
"It strengthens the moratorium we have while getting rid of the moratorium," Franklin said. "It certainly doesn't accomplish anything."
Doll said he would introduce his amendment again if the legislation repealing the ban were to come up on the Senate floor. While the repeal effort passed easily in the Senate last year, the fact that several DFL Senators now appear to support a restricted version of the repeal could change the vote makeup.
Sen. Kevin Dahle, DFL-Northfield, voted last year to lift the ban. But if it comes up for a vote again this year, Dahle said he wouldn't vote for it unless there were restrictions.
"What about the storage issues, safety concerns, and not gouging the ratepayers? I thought it was a reasonable addition," Dahle said of Doll's amendment.
At least one DFL committee member, Sen. Jim Carlson of Eagan, said he was persuaded by a poll released by the Minnesota Environmental Partnership. The poll, which the group had a polling firm conduct in November 2009, shows 52 percent of Minnesotans support the ban on new nuclear plants.
The poll was done before President Barack Obama mentioned his support for new nuclear plants in his State of the Union speech. Last month, Obama also announced federal loan guarantees for a new plant in Georgia.
Some believe Obama's push for making nuclear a part of the equation in meeting future energy needs could persuade more Democrats to support nuclear.
But Steve Morse, executive director of the Minnesota Environmental Partnership, said he doubts public opinion has shifted much in Minnesota.
Morse said while Doll's amendment would be better than a straight repeal of the nuclear ban, his group would rather see lawmakers set the nuclear debate aside.
"We strongly believe they should be focusing on wind and solar and other types of renewables," he said.