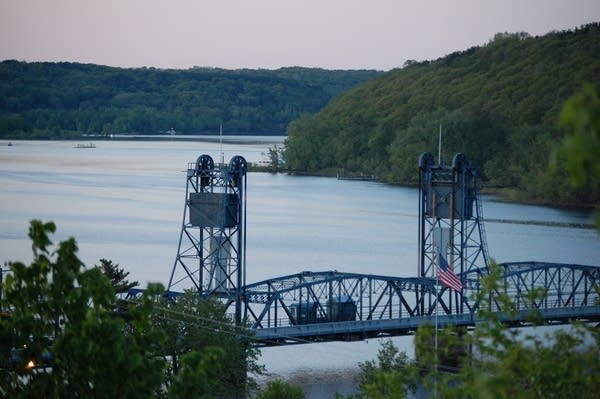 U.S. Rep. Ron Kind, D-Wis., said today that he opposes Rep. Michele Bachmann's proposal to ask Congress to intervene in the dispute over a new bridge across the St. Croix River near Stillwater.
Bachmann, whose district includes part of the St. Croix River region, has proposed asking Congress to remove the area from the Wild and Scenic Rivers Act. The legislation would allow construction of a new bridge to move forward.
The disagreement is the latest in decades of legal and political wrangling over an alternative to the existing lift bridge that connects Minnesota and Wisconsin. A lawsuit by the Sierra Club stopped plans for the bridge last week in federal district court.
Kind, whose district includes the region on the other side of the river in Wisconsin, expressed disappointment at the judge's ruling, but said that Bachmann's proposal would set a precedent for removing federal protections from other natural areas.
"There are 252 wild and scenic river designations throughout the nation," he said. "And this would establish a precedent that would affect all of them. My concern is it could lead to a death by a thousand cuts."
Kind said that the legislation would also "lead to inevitable delay and great controversy throughout the entire nation."
Instead, Kind has proposed that the Park Service respond to a judge's request to explain why it decided to back the construction plan in 2005, despite previous opposition. He said that if the Park Service provides the new information quickly, a judge could reconsider the ruling as early as July.
"I think that holds out the best hope of moving this forward as quickly as possible so we're not facing rising costs because of the delay of this project," he said.
If that effort fails, Kind said he'll explore other options.
Critics say the new bridge would ruin the natural beauty of the river valley and contribute to urban sprawl in western Wisconsin.