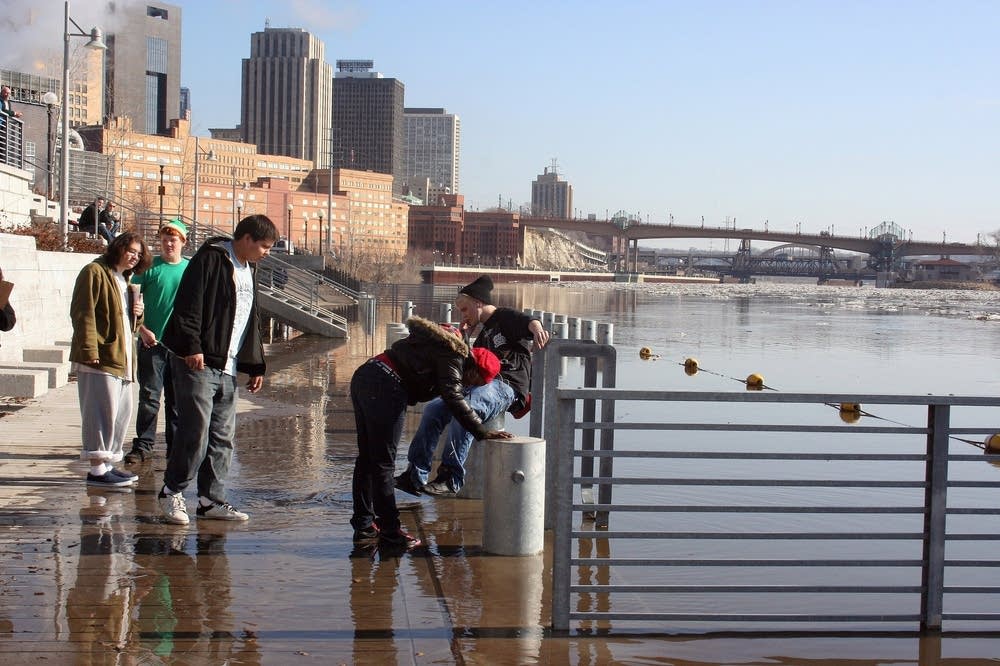 The city of St. Paul is planning to close boat launches, riverfront parks and a few downtown-area streets to prepare for major flooding.
Rick Larkin, the city's emergency management director, says the quickly rising Mississippi River will likely produce one of the top 10 floods of all time for St. Paul.
The National Weather Service predicts the river will hit flood stage on Friday and continue to rise early next week.
But Larkin says it's still too early to say when the river will crest.
"Everything that's you've seen in the news over the last several days -- all that water needs to come through St. Paul to get to New Orleans," he said. "That's why you'll see the rise in St. Paul come a little bit later than what you've seen in other places."
Portions of Shepard and Warner Roads, which run along the river, will be closed to traffic starting Saturday.
City work crews will also fill sandbags as they build an earthen dike to protect the Lowertown section of downtown from high water.
At midnight Wednesday, the city will close its public boat launches and ban recreational boating.
Larkin says ice chunks and debris are making the river unsafe for boaters. He says two riverfront parks, Hidden Falls and Lilydale, will also be off limits.
"We encourage the public to stay away from those areas. There's really no reason to go down there," he said. "The water can be deceiving. It's extremely dangerous to be around the river."
The city will close another riverfront park, Harriet Island, if the river reaches three feet above flood stage. Officials expect portions of the island to flood but say the park was designed to withstand high water.
The last time St. Paul had to respond to major flooding was in 2001, but the river is not expected to crest that high this time.