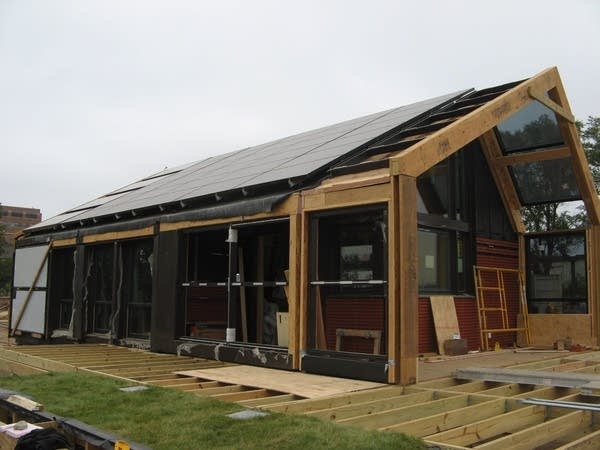 The University of Minnesota plans to take bids on the solar-powered home a group of students helped build as part of an international competition.
The ICON house placed fifth in the 2009 Solar Decathlon organized by the U.S. Department of Energy.
It was built by professionals and students from the university's Institute of Technology, College of Design and College of Continuing Education.
According to university officials, the house has a retail value of more than $550,000. The minimum bid will be $200,000, and anyone interested in buying the house needs to submit a purchase proposal by April 12.
The house is 550 square feet and comes fully furnished. It would need to be reassembled wherever the buyer decides to put it.
The University of Minnesota's team competed against 19 other colleges and universities from the U.S., Germany, Canada and Spain, with each team building a house on the National Mall in Washington, D.C. in October.
The Solar Decathlon included 10 different contests that were scored both subjectively -- such as architecture to market viability -- and by measuring efficiency and effectiveness, including appliances and hot water.