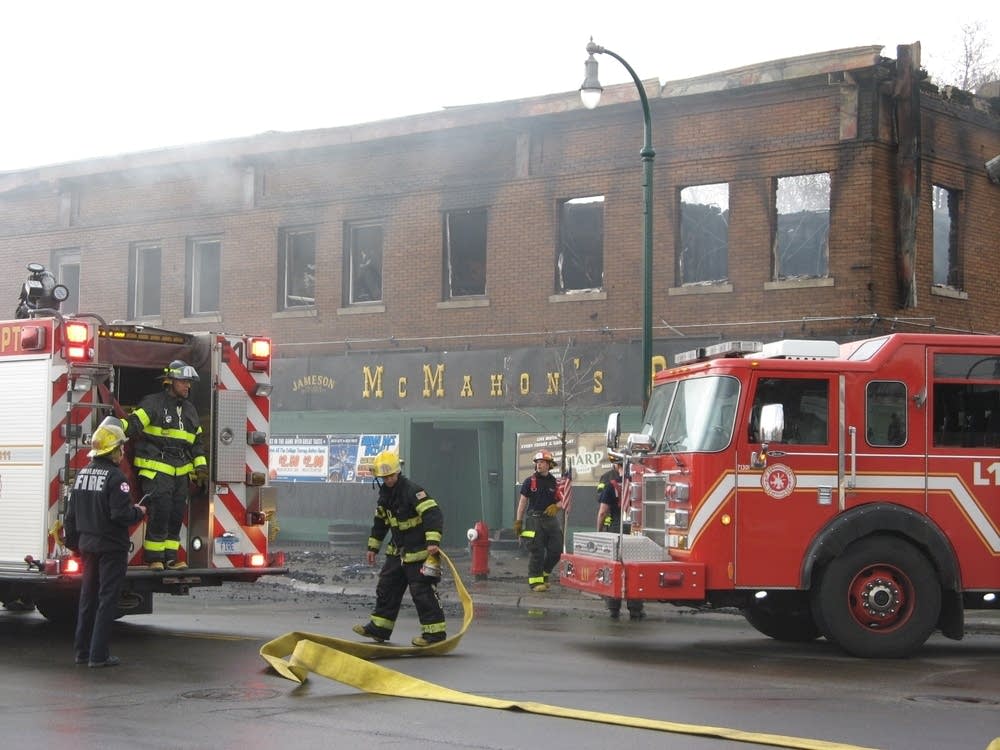 After a second victim of a fatal Minneapolis fire was identified on Thursday, Minneapolis city officials say they are preparing to roll out a new system that will increase the frequency of inspections for buildings with a history of violations.
Andrew Gervais, 26, died of smoke inhalation and burns, the Hennepin County Medical Examiner reported. The building where Gervais and five others died had recently been cited for fire code violations. Apartments on the upper floor hadn't been inspected in 16 years.
Minneapolis holds more than 19,000 buildings with rental licenses, ranging from single-family homes to 100-unit buildings. Each has to be inspected to make sure they are in compliance with city housing codes.
Janine Atchison, a manager in the city's housing inspections department, said some properties need to be inspected more often than others. The city is developing a multi-level approach. "[It would] basically identify properties that have reached a level of concern because of lack of maintenance that we'd want to ... make sure we're inspecting them annually," Atchison said.
Atchison said right now most rental properties are on a five to six-year inspection cycle. However, the upper floor of the building that burned down last week was overdue for an inspection -- even though the main floor had been examined.
Atchison said under the new system, the whole building would likely have been targeted for more frequent inspections.
The system will give both firefighters and housing inspectors the history of a building's code violations. That's important because they are often looking for the same kinds of problems.
Atchison said the new tiered inspection system was in the works well before last week's fire. She said the new system is designed to focus resources where they are needed most and should be ready in a year from now.
"I think changes need to be made in our standard operating procedures," she said.
Minneapolis City Councilman Gary Schiff represents the ward where the fire occurred and said he's particularly disturbed to hear reports that a tenant in the building had complained about potential fire hazards and then canceled multiple appointments with inspectors.
"We need to make sure that anytime substantial, life safety complaints are raised, that we check them out ourselves and we don't allow any tenant to cancel an inspection," he said. "That inspection never should have been canceled."
Schiff said other, more immediate changes may come about after the arson squad completes its investigation of the fire. The probe is ongoing.