Teachers at Arlington High School in St. Paul say some students cried during first hour last week, the morning after the announcement came that officials plan to close the school to close a $30 million budget gap.
It was even emotional for seniors who will still graduate from Arlington this year, seniors like Arpill Moua, whose younger brother is also a student.
"And I know that other people have siblings in this school and they're going to be affected, too," Moua said. "They work so hard, I just don't understand why we always have to get picked on. We're good students!"
The Arlington closure is different from the six other closures that Superintendent Valeria Silva proposed last week. All of the students and teachers in those six other schools will get to move as a group to a new building. With Arlington, students and staff will be dispersed across the city.
There will still be students at the Arlington building next year. Silva says a popular program at Washington Middle School will move in.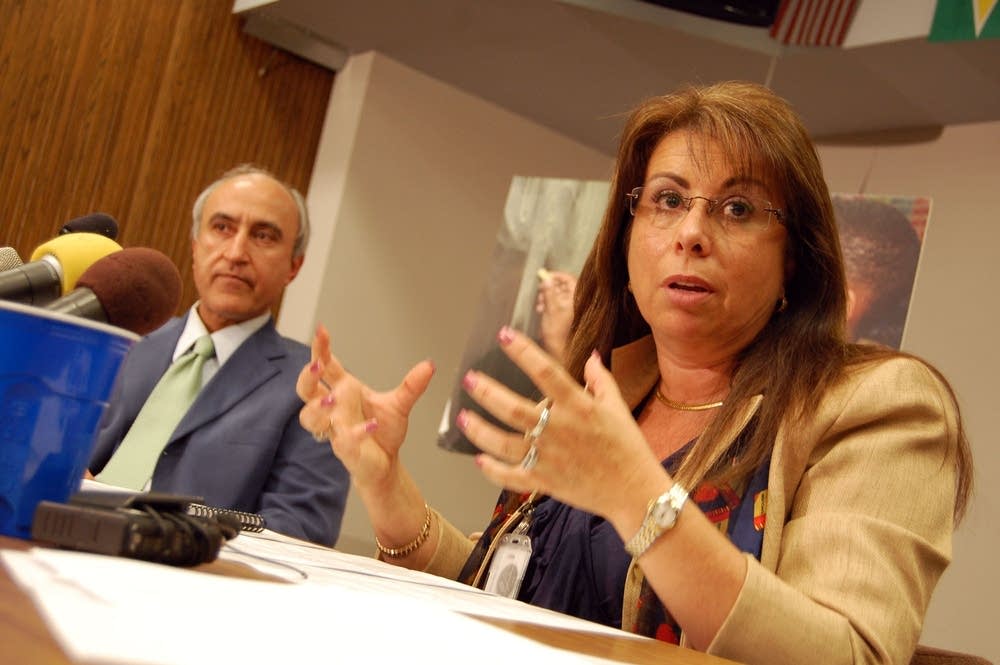 "I feel I've given Arlington, as a building, a rebirth," Silva said. "We have tried many different ways to make Arlington more magnetic for parents and students and it hasn't worked."
Silva says the Arlington decision was based on enrollment, not achievement. The fourth floor is barely used, and just 90 students signed up to attend as freshmen next year. That would put the building at just 35-percent capacity.
Test scores are low -- the school is not making Adequate Yearly Progress under the federal No Child Left Behind law -- but none of St. Paul's seven high schools are making Adequate Yearly Progress, leading some to wonder why Arlington sticks out?
Principal Patty Murphy says the difference is Arlington's reputation. She says the school has never recovered from a bumpy start.
"The reputation that was well-established in the early days of the school has caused it to be the last choice for students and families because when they hear the name 'Arlington' they still say, 'Oh, that school,'" Murphy said.
Murphy and others say a key flaw from the start was that Arlington was never a neighborhood school. Families who lived near Arlington actually lived in the attendance zones of other high schools, like Como Park and Johnson.
Arlington's first principal, Bill Dunn, said the challenges only grew when other city high schools steered some of their problem students to his building.
"When we opened, what happened in the other six high schools -- and I'm kind of picking on my colleagues here -- is troubled youth that weren't making it in their place [were told], 'Why don't you go try it at Arlington?'" Dunn said.
That led to the undeserved reputation that there were more fights at Arlington or it 'only had the bad kids," Dunn said.
Then, three years after opening, Arlington was put on academic probation. Former Arlington teacher Christopher Olley raves about the quality of the teachers and students at the school, but he said that probation sealed the school's reputation.
"Once perception got out, and once it was painted that we're a probationary school, it's hard to get kids to come," Olley said. "When in reality, we inherited kids that we had no influence on."
Olley also said that label was based on scores from one test. Immigrant students who otherwise graduated with high marks did poorly on that test because it was in English.
From there, a downward spiral ensued. The reputation caused enrollment to fall, and the falling enrollment caused the reputation to worsen.
Read comments submitted to MPR News about the proposed closing of Arlington High School.
"Arlington's story has never been completely told," said Mary Cathryn Ricker, president of the St. Paul teachers union. "At best, its needs have been ignored and at worst, its needs have been neglected."
Ricker and others also say they're intrigued by the new plans for the Arlington building, plans that will be discussed and possibly approved at tonight's school board meeting.
If the plan does win approval, it's also possible the Arlington name will go away after this year, ending the final chapter of a school that has no shortage of supporters -- teachers and students who say they really were doing a good thing, even if the wider community didn't realize it.