Prominent elected Democrats are lining up behind Margaret Anderson Kelliher now that the party's endorsed candidate for governor is shifting her focus to the primary.
The state's two senators, Al Franken and Amy Klobuchar, gave their support to Kelliher on Monday. So did Reps. Keith Ellison, Betty McCollum and Tim Walz. Kelliher won the party's endorsement over the weekend but faces at least three Democrats in an August primary.
Kelliher said at start of a statewide tour that she plans to remain Minnesota House speaker "for now," though she didn't rule out stepping aside before the Legislature concludes its session in about three weeks.
She was missing action at the Capitol on Monday to campaign.
Kelliher's main primary opponents, former Sen. Mark Dayton and former legislator Matt Entenza, are campaigning full-time. Ramsey County Attorney Susan Gaertner is also running in the primary.
Gaertner said she's the most electable because she has a track record of convincing swing voters to back her.
"I have a large base in the suburban area, that purple donut that is really going to decide this election in November," Gaertner said. "Over a half a million people in Ramsey County are dominated by the suburban votes and they got in the habit now for 16 years for pulling the lever for Susan Gaertner and I think they'll do it again."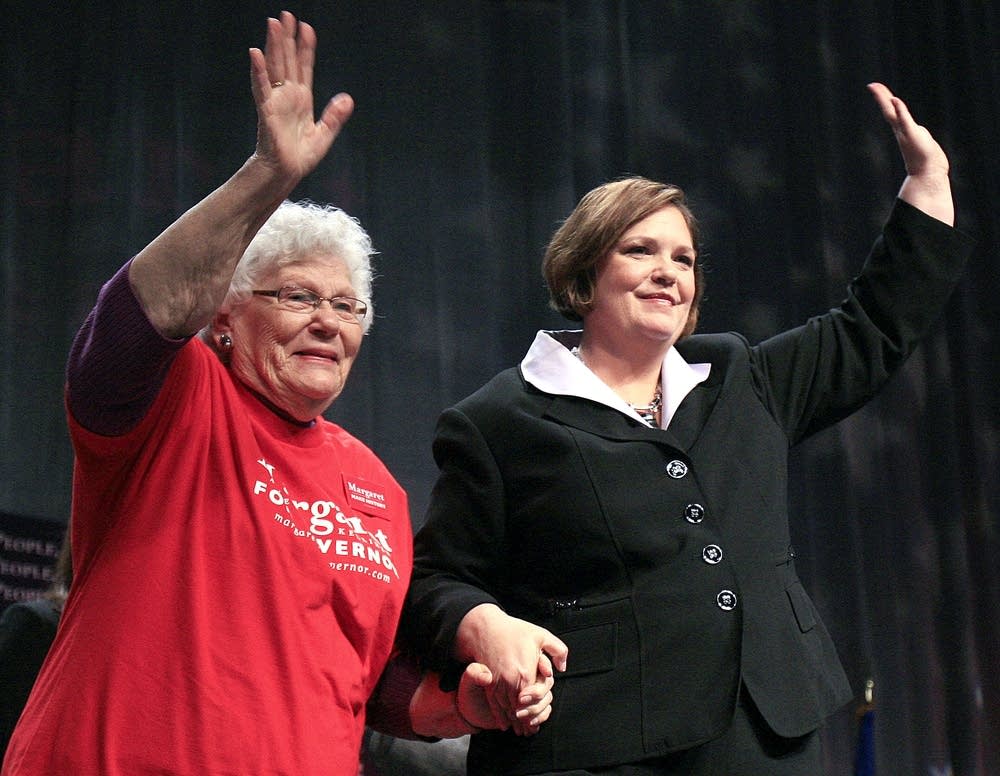 Entenza wasted no time getting on the campaign trail. He started a three-day tour of Minnesota on Sunday. Entenza also told reporters before Kelliher was picked that he'll start running TV ads this week.
"I would anticipate that the endorsed candidate will have a very hard time getting much awareness out," Entenza said. "Based on our polling it's very clear that all of us here in this room have relatively low name identification."
Over the weekend, DFL Party leaders denied Dayton access to their convention floor because he did not seek the party endorsement. Dayton called the move "petty," and said there's nothing wrong with a primary campaign.
"I welcome the competitive," Dayton said. "Competition is good for retailers, it's good for politicians and it ought to be something that's welcomed by the DFL party."
Republicans meet later this week in Minneapolis to endorse a candidate for governor.
The race is basically down to two candidates - state Representatives Tom Emmer of Delano and Marty Seifert of Marshall. The endorsement is critical since both promised to drop out of the race if they don't win party backing.
Minnesota Republican Party Deputy Chair Michael Brodkorb said Republicans will work together after Friday's endorsement is over.
"We're going to leave united," Brodkorb said. "We have a unity breakfast the morning after the convention. Our candidates have agreed to abide by the party's endorsement so we will have a unified convention leaving on April 30, or May first."
(MPR reporter Mark Zdechlik and The Associated Press contributed to this report.)