Charges could come as early as Monday for a suspect arrested in connection with the killing of a Maplewood police officer over the weekend. Police are still investigating what led to the shooting.
Joshua Martin, 21, of St. Paul, is being held at the Ramsey County jail, where he's been since police found him at the end of a six hour manhunt on Saturday.
He's likely to be arraigned in Ramsey County District Court on formal criminal charges as early as today.
Authorities haven't said for sure what those will be, but state law calls for first-degree murder charges and an automatic life sentence for anyone who causes the death of a police officer or a prison guard in Minnesota.
Police say several people who had contact with Martin on Saturday are also being investigated for helping him evade capture. They could also face criminal charges in the case.
A makeshift shrine now occupies the corner where Maplewood Police Sgt. Joseph Bergeron was ambushed and shot to death Saturday. People visited throughout the day to lay flowers in front of a white cross, painted with the words "God bless you Joe."
Doug Herrala and his brother came all the way from Champlin, even though they didn't know Sgt. Bergeron personally.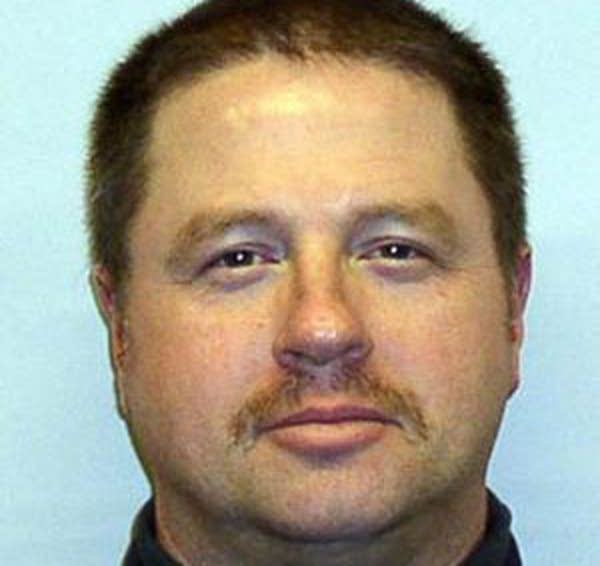 "Just to say we appreciate you Joe. You are going to be missed, and thanks for everything you've done," said Herrala.
The brothers added a brown stuffed bear to the memorial in honor of Sgt. Bergeron's family.
Neighborhood resident Becky Sorenson and her daughter brought flowers.
"I had to put something. The kids don't have a dad anymore," said Sorenson. "It's really sad when you lose somebody close to you."
Sgt. Bergeron leaves behind a wife and two daughters.
On Sunday, police released more details about the shooting and the subsequent manhunt across the city that left one shooting suspect dead and another in jail.
They identified the St. Paul police officer who fatally shot the suspect as David Longbehn.
Longbehn, a 26-year veteran of the force, is on paid leave after a savage beating a few hours after officer Bergeron was killed.
Police say Longbehn was guarding a checkpoint when Jason Jones, 21, of St. Paul emerged from the woods and hit him repeatedly in the face with a blunt metal object.
St Paul Police Chief John Harrington says officer Longbehn bravely fought for his life before managing to shoot and kill Jones.
"He's got a broken nose, he's got a broken septum. It looks like he has a hairline fracture in the face and some other head injuries," said Harrington. "He was literally described by the officers that saw him shortly after the beating as having been being beaten so badly that both of his eyes were swollen shut."
Officer Longbehn joined the force in 1984 and has worked with the St. Paul police canine unit for the last eight years.
Police officials have not yet identified which suspect fired the shot that killed Sgt. Bergeron.
Chief Harrington says police are questioning Martin and witnesses to determine what led to the day of mayhem.
"We'll find out what was his mindset. He has not been completely uncooperative," said Harrington. "At some point he may well give us some hints as to what his mindset was. We obviously won't know what the mindset of his partner was. No one will ever know that answer definitively, but I think we'll probably have a clearer sense before the trial and before this process is completed."
Martin fled after the shooting and eluded police for several hours. The trail ultimately led police back to St. Paul's east side. That's where Martin barricaded himself inside an apartment building, threatening to kill himself and go down shooting.
After a standoff, negotiators convinced Martin to surrender and he was taken into custody. He is now in the Ramsey County Jail.
Officials say both Martin and Jones had criminal histories which included armed robbery. Both have served prison time.
Jones, the suspect who was killed by police, had just been released from state prison in St. Cloud about a month ago. He served three years on an aggravated robbery charge.
Chief Harrington says officer Longbehn is fortunate to have survived the assault.
"We are very, very blessed that this didn't end in a different way," he said.
Harrington said police recovered a .380-caliber semi-automatic pistol Saturday. They're still working to determine if it was the same gun used to kill Sgt. Bergeron. Investigators have not ruled out the possibility that there was a second gun involved.
Homicide investigators met Sunday with prosecutors from the Ramsey County attorney's Office to discuss the case against Martin, who could be charged as early as Monday.
(MPR reporter Tim Nelson contributed to this report.)