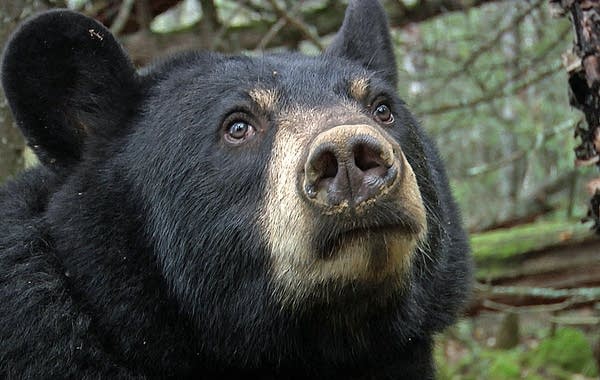 Researchers at the North American Bear Center in Ely said Wednesday that they have found the cub that had been separated from her mother for a second time.
Researchers said in a Facebook update that Hope had been spotted but not yet captured. The update said the researchers were on their way to give Hope food and put her in a cage.
It's expected that they will then try to reunite Hope with her mother Lily for a second time.
Earlier Wednesday, researcher Lynn Rogers defended his decision to reunite Hope and Lily last week, five days after Lily had left Hope in a tree.
He said if researchers at the North American Bear Center in Ely had just let nature run its course they wouldn't have learned anything.
"We would have no idea why it died," Rogers said.
He said some have suggested mother bears abandon single cubs so they can go mate and try to have three cubs the next year. But Rogers said he doesn't believe Lily intentionally left her cub given the emotion she displayed when the two were reunited.
"It was such an outpouring of emotion for both mother and cub," he said.
The whole experience, starting with a live video stream of Hope's birth in the den, has had an impact on Rogers.
"It's such an emotional rollercoaster," he said. "You can't help but have feelings for these animals."
(MPR's Cathy Wurzer contributed to this report.)