Union wants MnSCU pres. to return $40K bonus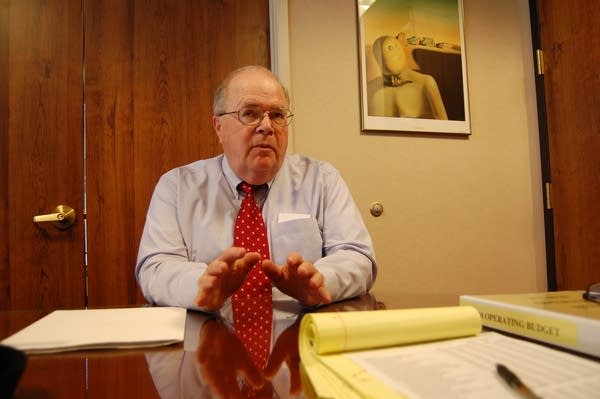 A public employees union is asking the head of the Minnesota State Colleges and Universities system to return his bonus.
On Wednesday, the MnSCU board of trustees approved a $40,000 incentive for chancellor James McCormick. The bonus is part of McCormick's contract and is based on his performance during the last year.
President of the Minnesota Association of Professional Employees Chet Jorgenson said the bonus is excessive.
"At a time of budget crisis, management should not get a bonus while employees have their wages frozen and are losing their jobs, and students are spending more to go to school," Jorgenson said. "So we are calling upon the chancellor to return his bonus."
MnSCU chancellor McCormick received a bonus of $32,500 last year. His base salary of $360,000 has stayed the same for the last two years because of a wage freeze for nearly all MnSCU employees.
McCormick's contract expires Aug. 1, 2011, and the 71-year-old chancellor has not sought to extend it.
Gallery
1 of 1
Gain a Better Understanding of Today
MPR News is not just a listener supported source of information, it's a resource where listeners are supported. We take you beyond the headlines to the world we share in Minnesota. Become a sustainer today to fuel MPR News all year long.