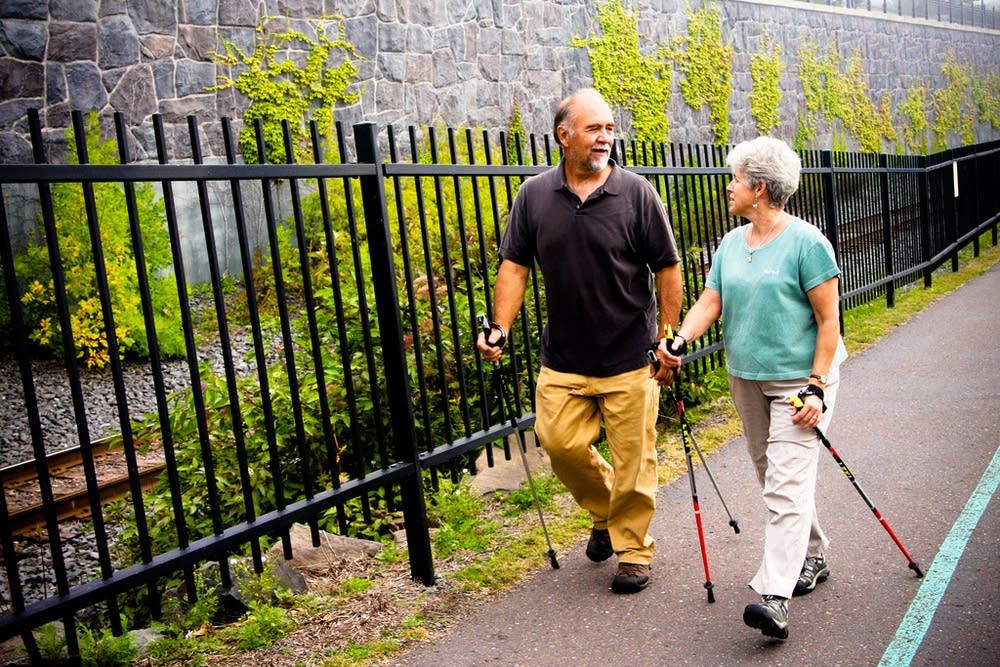 The Minnesota husband and wife hiking the entire shore of Lake Superior have nearly reached their halfway point, seven weeks after beginning the trek in Duluth.
Mike Link and Kate Crowley have reached Sault St. Marie, Mich., and will soon enter Canada. They still believe they can make it to Grand Portage, Minn., by early September.
Link and Crowley, both naturalists, are observing what they see and collecting some data for researchers interested in the health of Lake Superior.
In an interview with MPR's Morning Edition on Wednesday, Link said Lake Superior is still beautiful.
"It appears to be absolutely in great condition," Link said. "There are some things that we are concerned about, but overall the good news is that we're starting with a lake that is healthy and, despite some errors in the past, has a chance if we just pay attention."
Link said there is evidence of harm on the shores of the lake, such the remnants of a copper mining operation near the Keweenaw Peninsula in Michigan. Crushed bedrock still releases arsenic, which means no plants can grow on it, Link said.
Link and Crowley decided not to walk on the crushed rock.
"We really didn't want to breathe it in," he said.
As for the physical demands of the trip, Link said both of their left feet have been hurting from walking at an angle on the shoreline. And Link's knee has gotten a little sore. But Link, 64, and Crowley, 60, are determined to be the oldest couple to walk around the entire lake.
"We're having a wonderful time," Link said.
(MPR's Cathy Wurzer contributed to this report.)